Celebs fashion style advices by Neidra Demery: A grand privilege to announce the creative director Neidra Nene Celena Demery. To embark upon such a remarkable adventure within the fashion industry is truly astounding! When it comes to elegance, glamour, and sophistication Neidra Demery expresses it all in her unique flare of designer fashions. The creative director has certainly established a name for herself when it comes to her outstanding relationship with clients and so many other well established designers.
Neidra's keen eye for fashion has a stunning appeal of Glam and eloquence which has struck the interest of so many eyes around the globe. As a fashion designer Nene is delighted to embrace her creativity through so many unique creations of designs. She also explains how her pieces are won with a wild taste of imagination and a sparkle of sophistication. Every single garment that is manufactured has to make a fashion statement or exhibit some type of jazz appeal. She expresses her deep love and passion for designer fashion and utilized her creative mind into building her exquisite designer brand within The House of Beverly Hills Establishment.
Nene expertise within the fashion industry has allowed her the ability to expand the elegant couture line throughout the United States and coming soon to international boutiques at the boutique owner's request! Neidra Demery is currently showcasing the designer couture in 16 boutique stores throughout the United States and looking to soon fill orders for new upcoming stores as the designer prepare to launch pieces internationally for the upcoming signature collection.
Neidra Demery shares her thrilling excitement in successfully filling orders for various boutiques while being inspired to feel the eagerness and enthusiasm of customers, boutique owners and their team in receiving the glamorous pieces. It truly fills our hearts with joy to see their excitement in showcasing top selling garbs while climbing the sales ladder as we embark upon this journey she says! The designer also utilize her multi-talents as a costume designer creating eloquent garbs for various cast to be worn in television shows and theater productions. The unique garments of style and charisma are to make a fashion statement on set.
Neidra Demery excepts the responsibilities in making sure that the visual appearance of the cast are a complete overall success by utilizing the crafty designs, statement pieces and makeup artistry skills to enhance their overall glam appeal.
The CEO of House of Beverly Hills has launched her flamboyance designs created by techniques of embellishments and perfected through her own envisions. Neidra Demery personal vision, taste, creative ideas and style was developed within her own creativity. Her fashion coach and mentor's… Tracy Rease, Kim Goldson, Eric Gaskins, and Andrea Lyamah all helped Nene to expand her skills within the fashion arena. An expression of gratitude for their loving support has been granted. In the beginning of Neidra Demery career she followed the coaching skills and techniques of her mentor's as they played a fashion role model in nurturing and welcoming the new designers to the industry. Neidra was intrigued by the beautiful hard work produced in designing workshops, mills, and factories that she had a privilege to visit through out her career. See more information on Fashions.
Neidra Demery is truly fascinated with both the French, Italian, and American culture blend which enables her the ability to create vibrant and sensual designs to enhance both the beauty and feminine side of elegant woman. The Creative Director is delighted to express her genuine gratitude to her amazing crew and design team of experienced experts and creative minds. The production team has extensive knowledge of fabric and design which gives each member within the production operation incite and allows the smooth function of the entire operation. Each garment is designed using high quality fabrics which drapes better, look better, and feel better. Also last a lot longer. Always using and array of the finest quality fabrics when designing these garments. Neidra Demery explains… how each fashion garment is created uniquely different and the goal is to appease their customers with complete confidence, self-assurance, and the enhancement of one's own beauty.
Introducing …. Beauty and Glam at your door step. Every woman desires the luxury of Glam without the inconvenience of a rush rush moment. Glam on the go provides an amazing unique service that is more convenient for your busy lifestyle. Enjoying the luxury of a beauty makeover with our well established Hair Stylists, Fashion Stylist's, Makeup Artist's and Nail Tech. Our team of experienced professional's will create a unique style to exude confidence while you …. Look Fabulous, Feel, Fabulous and Be Fabulous!
Neidra Demery believes in creating that dazzling appeal, that extraordinaire beautiful woman who is waiting to shine. A Glam life professional and an established celebrity make-up and fashion expert, her fashion creations are using garments that are uniquely designed, using an array of selective delicate fabrics and patterns to create that glamorous bold impression.
Neidra Demery is the CEO and Founder of HOBH establishment. Neidra Demery and her experienced team of professionals take complete pride in creating that unforgettable moment and look that only you can dream of having. Neidra Demery also believes that when you look good, you feel good, and ultimately when you feel good about yourself it pushes you to do good. Neidra Demery take pride to assure that every customer receives the one on one pampering time of glam that they truly deserve.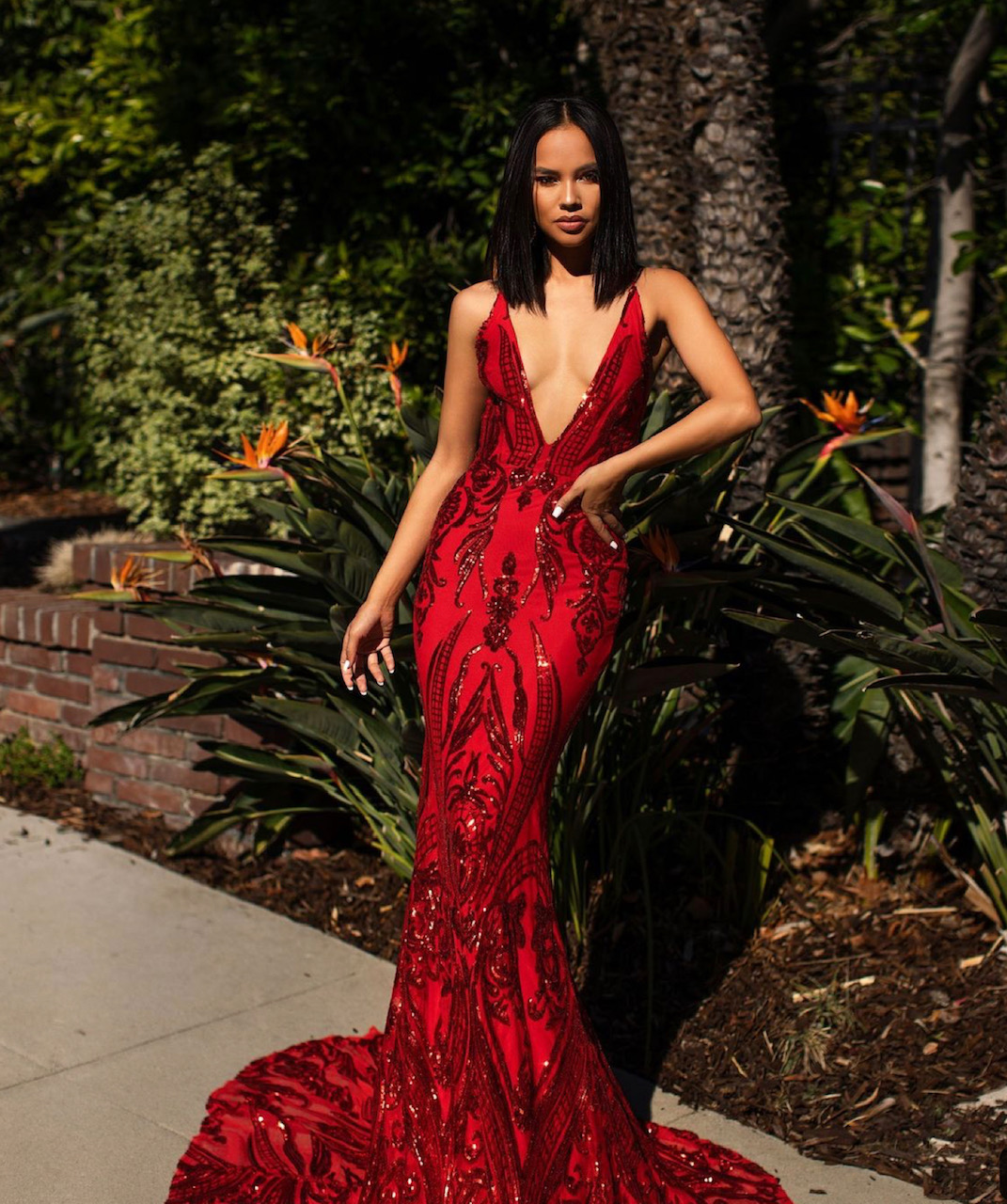 Neidra Demery glam team of professionals specialize in working behind the scenes directly with movie producers, music artist, cast directors, and production teams, by utilizing her couture lines along with other designer garments for pulls. Behind every celebrity or red carpet personal appearance there is a makeup artist who makes this miracle happen. Beyond the responsibility of supplying her designer garments,and working directly with various other designers, in showcasing their garments ensuring cast are well prepared for set mentally is very important.
Neidra Demery leads her own interior design firm based in Atlanta, Georgia, a premier residential and commercial interior design firm that also service clients throughout the US. Has a creative offer of exquisite taste in lavish home decor. Creating the beauty and elegance of a luxury home environment and showcasing a designer's creation. We offer a total design experience from architectural detailing to interior design function and form. Our ultimate goal is to create a unified environment that will last a lifetime. Creating spaces that are both functional and superb. We invite you to experience our unique blend of home furnishings and exquisite taste in fine decor.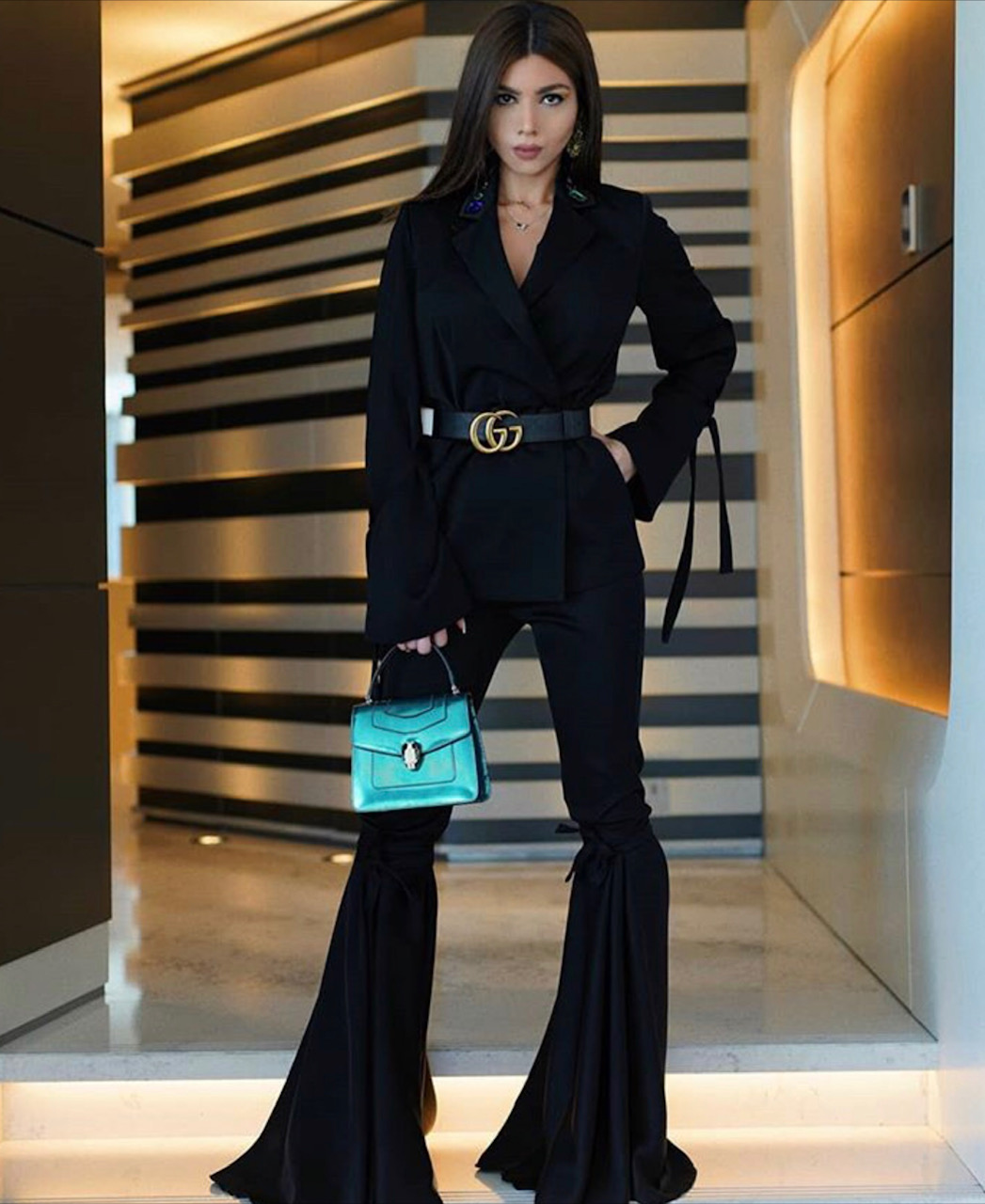 House of Beverly Hills, led by Neidra Demery, provides fashion services for photo shoots, music videos, fashion shows, tv/film, video commercials, image portfolios, print and media, high class events, endorsements, cd covers, modeling, performances, tv interviews and beauty campaigns. Do you need a fashion wardrobe makeover? Neidra Demery's design team will create a total transform with pieces that you already own in your closet by turning your old garment pieces from rags to stylish riches on a budget.
Quote of the day : "We use our expertise in applying makeup and hair techniques to beautify all of our clients. As cinematic makeup artist playing an integral role in the overall fashion beauty and look of the film industry we add a touch of pizzazz when working closely with the directors and the entire production team to create the desired eloquent appearance. Our skilled makeup artist, hair stylist, fashion stylist, and photographers are extremely knowledgeable in using certain techniques to ensure that everything runs smoothly. We utilize shadow and lighting techniques to accentuate features, making the performer look amazing and feel confident!" – Neidra Demery, 2021.
Neidra Demery glam team of professionals specialize in working behind the scenes directly with movie producers, music artist, cast directors, and production teams, by utilizing her couture lines along with other designer garments for pulls. Neidra Demery N.K.D designer garments are utilized along with her professional team of film, makeup artists, and beauticians showcasing the best of hair care essentials and makeup. Neidra Demery along with her amazing team all play an important role in helping the writer's and directors by working side by side to bring the story on set to life. Designer… Neidra Demery and the entire production team use their expertise working in TV, Film, Commercials, Video Shoots, Runways, Weddings, Print, Photo Shoots, Beauty Campaigns, and individual portfolio's. Behind every celebrity red carpet face, there is a makeup artist who makes the miracle happen.
Corporate wellness team building provider in Singapore right now: Improved Physical Health: Giving your staff a day out of the office where they aren't sitting at a desk all day is a great way to promote improving physical health. Team building activities are much more active than typing emails and making phone calls all day! Businesses cannot function if their staff are missing days because they are physically unwell and that is why promoting good physical health through team building is important. Responsibility : In a team-building game, every member of staff has to contribute otherwise, they are letting the team down. Team games reinforce the responsibilities that everyone has and this will hopefully manifest into the workplace. See more info on wellness team building Singapore.
Building trust: If a company has newly created teams or departments that collaborate frequently, it may use team building to develop trust among coworkers. When working together on teamwork activities, employees may learn to depend on their peers. Consider choosing team-building activities that focus on developing trust. For example, you could set up an obstacle course for your employees. To complete the course, one team member can guide a blindfolded teammate who depends on their instructions and judgment.
Captain's Ball team building game: Captain's Ball is a game similar to basketball played on an area marked with six circles by teams of 7 or more players who try to pass the ball to the player stationed in the end circle. Easy to learn and suitable for mixed company, the game of captain's ball offers a low impact alternative to other ball sports. The game uses a volleyball or other soft, inflated ball to pass among its members with the intent of scoring a goal. Objective : Learn that the success of the group is not dependent on one person ; Learn how to harness the power of team. Learn and understand the importance of effective communication amongst peers.
Minefield Recovery team building game: The objective of this game is to correctly pick up a preselected color of balls. One/Two members will be blindfolded for this game. Only the blindfolded members are allowed to pick up the balls. All other teammates are tasked to verbally instruct the direction to the correctly colored balls. Objective : using a blindfold with only some of the participants can be a useful way of getting them to build trust in each.
Remember team building game: Teams will be given a photo of cards placed on the floor and teams have to remember the items and the sequence that they are placed. Then the trainer will keep the photo and ask the students to place the cards to the sequence that is the same as the photo. Teams will have to share the load of memorising with each other. Each person will take a sector of cards to memorised Objective : observation skills, memory, helping each other.
Our Beach Team Challenge program is inspired by the world famous Reality TV shows. It is based on the concept of an exciting, fun, experiential experience of teams searching for locations and performing team challenges at the game stations. Perfume workshop starts with appreciating our own sense of smell, understanding Singaporean floral heritage and experiencing our own reaction to scents. Everyone will take a perfume-personality and see how it correlates with MBTI and DISC, before making an aroma product that matches their own personality.
Forest bathing team bonding – Benefit of mindful smelling: Why can a scent make you happy? Your sense of smell, your olfactory system, is one of the fastest ways to impact our cognitive and emotional state. Whereas a pill takes, about 20 and 40 minutes to break down and get absorbed into the body. Smells are positively associated with nostalgia, memory, and self-image, which means the right scents can evoke pleasant feelings and promote overall improvement in well-being. See extra information at https://www.scentopia-singapore.com/.
Spaces with openness and curiosity inspire people to be creative without effort. We have attempted to craft that and fill it with all things innovative that delight, surprise and touch everyone's emotions. We respect & cater to all beliefs and our product range includes halal ingredients, vegetarian ingredients and more. Partial ingredients details are listed on our webpage. We have also created product range that caters to variety of interest including kits of kids, fun bridal parties and more. We wish to grow extensively and very responsible from here. Our dream is to create an outlet in several parts of the world so we can bring the art of perfume making to as many people as possible.
The rapid development of technology today has only increased the pace of life for the average individual, to the point where it may appear that pausing once in a while to smell the flowers is a bigger undertaking than it used to be. With the overwhelming amount of responsibilities and work that one is obligated to do in life, nature is no longer an essential component of our skyscraper-filled existence. While it may seem counter-intuitive, taking some time to slow down and reconnect with nature in the form of forest bathing in Singapore can bring significant healing benefits.
Speaking of the benefits of scents, you can learn more about them when you add Scentopia's exhibits to your list of free things to do in Sentosa, Singapore! As part of the various extensive and enjoyable guided perfumery tours for outdoor team-building activities, our tours are enriched with knowledge about scents and fragrances for anyone to learn. Do not hesitate to drop by Scentopia for a one-of-a-kind forest bathing or any other scent-related experience today!