You know how in 28 Days Later the atmosphere and cinematography is almost too beautiful for the horror and scares offered up by the zombies? That's because atmosphere is almost as important as what is supposed to be scary.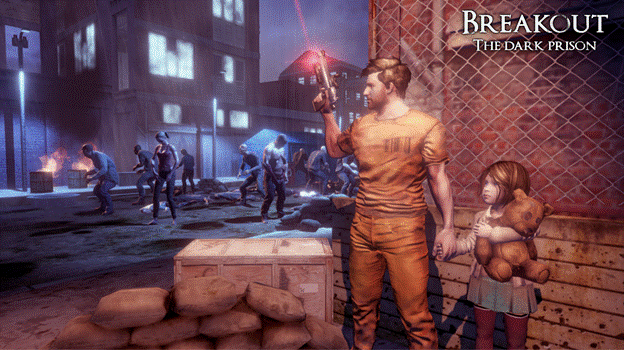 After all, you can have terrifying ghouls without first having an atmosphere that lures you into a false sense of safety, or juxtaposes something from reality against the bizarre and horrifying. Basically, when it comes to games, we're saying that sound, graphics, and sometimes music can all combine to make a mundane game terrifying or mediocre.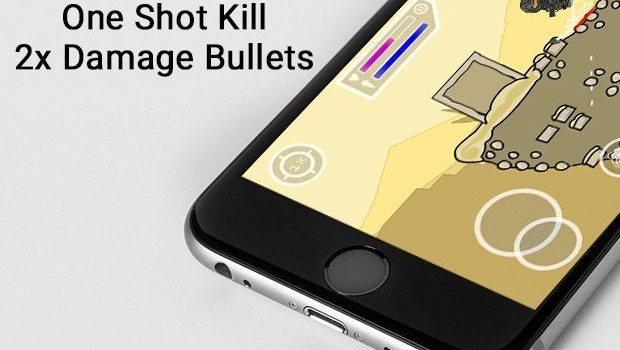 Mini Militia is a side-scrolling shooter where the idea is to kill your friends as many times as possible with the wide array of guns available. You have a jetpack with limited fuel that replenishes and there are pickups available all over the maps.
The game is incredibly fast paced so you'll have to be on your toes at all times. One thing to remember is that you won't be good straight away. In fact, you will be terrible. Dexterity comes with practice and that practice can be hugely rewarding when you have the bragging rights in your group. It's a game that's easy to play but difficult to master. If you have a long break between classes, Mini Militia is a great way to pass the time.
Endlight Games has announced that its horror-themed survival title The Forest has flogged 5.3 million copies worldwide since its release via Early Access back in 2014.
That's a pretty impressive figure considering the game isn't exactly backed by a triple-A budget; Endlight revealed that The Forest was originally built on a modest $125,000. The sales are all from the PC version too, as the PlayStation 4 edition of the game has only just come out.
Take-Two has announced that Grand Theft Auto 5 has shipped a staggering 100 million copies worldwide.
The open-world crime caper launched on PlayStation 3 and Xbox 360 back in September 2013, and in May had shipped 95 million copies. The game was ported to PlayStation 4 and Xbox One in 2014 with a new first-person mode and enhanced visuals.
With no end in sight to China's game approval freeze, Tencent continues to struggle against growing profit drops. To weather the storm, now it seems the Chinese gaming giant will undergo budget cuts to games that haven't made it through the licensing process.
League of Legends publisher Riot Games has been hit by a lawsuit from one current and one former employee, accusing the company of 'endemic gender-based discrimination' as well as fostering a 'men-first environment.'
The accusations follow on the heels of an extensive report by Kotaku, which shed light on 28 current and former employees who spoke of Riot Games' 'bro culture' that 'in some instances, rewards behaviour that disadvantages women.'
"Fortnite shows no signs of slowing" continues to be a tried, if tired, and true introduction to news pieces on the game, and today is no exception. Epic Games has revealed that the game has reached 8.3 million concurrent worldwide users in conjunction with its release in South Korea this past week.
Final Fantasy XV and Final Fantasy XIV: A Realm Reborn are getting a special crossover event next month, developer Square Enix has announced.
The collaboration will be available on December 12 in the US and Europe, and comes as part of a new update. This will introduce a new quest known as Adventurer from Another World, which sees Final Fantasy XIV: A Realm Reborn's Y'jhimei rocking up in Final Fantasy XV.
Shares of Activision Blizzard took another hit last night in the wake of the firm's latest financial results.
While the publisher's net income is on the rise, its revenues, bookings and monthly active users all dipped. Bloomberg reports this caused an 11 per cent drop in its share price.
It follows another blow to Activision's shares earlier this week, as the backlash around the announcement of mobile outing Diablo Immortal prompted a 6.74% decline. This led to Activision's lowest close of trading since January.
The financial results brought the firm's share price down to as low as $55.80 in extended trading.
Bloomberg Intelligence analyst Matthew Kanterman suggests there is pressure for its current titles to perform better than they are, particularly with a lighter release slate predicted for 2019.
While there will inevitably be a Call of Duty next Q4, the only other title Activision has announced for 2019 is From Software's Sekiro: Shadows Die Twice. If Bungie follows the same schedule is has with Destiny so far, next year will see the launch of another expansion, rather than Destiny 3.
This year's results suffered somewhat from comparison to the launch of last year's Destiny 2. Not only was this an expansion year, but Activision admitted the game as a whole has not taken off in the way it hopes. Also, last year saw Crash Bandicoot N.Sane Trilogy dominate retail over the summer.
Activision also faces comparisons to the ongoing phenomenon that is Fortnite and the stunning success of Red Dead Redemption 2, which took $725 million in three days and matched its predecessor's eight years of sales in eight days.
Read more :
https://www.gamesindustry.biz/articles/2018-11-09-activision-blizzard-shares-drop-a-further-11-per-cent
A lot of the attention surrounding this year's BlizzCon was naturally focused on major announcements such as Diablo Immortal and Hearthstone's Rastakhan's Rumble expansion. However, a little time was set aside for StarCraft II as well, specifically during the 'StarCraft II: What's Next' panel.