Children have their own room, so Mom and Dad can also have some privacy. In addition, you have your kitchen, living room, terrace and the extras that you look for like garden, barbecue, swimming pool … The kids can go to bed and you can calmly see a movie in the living room, as you would do at home.
Maybe the price of an apartment is the same as the hotel, but in the apartment you can save meals outside, or make some inside and others outside if you do not feel like being in the kitchen all day. Only with making the breakfasts at home, you already notice the savings. And if you travel 2 families together and take a big house for everyone will be more noticeable compared to a hotel stay.
The kids eat better
Well you can make food to your liking. From preparing a purée for the little ones to making the favorite dish of the eldest. Sometimes the local cuisine does not like it, or it is difficult to find gluten-free dishes, allergens or spices and it is safer to prepare it at home. In addition, you do not have to worry about being in a public space if the child has a huge tantrum, we have suffered some in the middle of a restaurant and I assure you that I have had to leave, to let others rest easy. In your apartment you can have the tantrum, but you do not have hundreds of faces that look at you …
You feel a little more like a local
Living in the destination, you are going to make the purchase, you cross with the neighbors and start a conversation, if there are common areas the children can play with others who are on vacation or from the place.
Schedule flexibility
In an apartment you propose the schedules, nothing to get up early to get to breakfast, and do not worry if the dinner is extended. If you want to keep the Spanish meal schedules, even if you are in a country where you have dinner at 6 in the afternoon, you can do it in your apartment. And if a little one wakes up in the middle of the night you can prepare a small glass of milk or take it to your room so it does not awaken the brother.
You have more space than in a hotel room
If the weather is bad or if the kids are really tired you can spend the afternoon at home playing, watching a movie … A hotel room can be very small.
Surprises of the hosts
Sometimes you find surprises like this beautiful piano that counted the apartment we rented in Edinburgh. Or toys from the children of the hosts that your children can use to entertain themselves.
On the internet there are hundreds of pages of rental apartments and holiday homes, you can search in those hundreds or HundedRooms.com a single web that groups most Internet holiday apartments. This website is a metasearch of apartments, search on prestigious websites such as Booking, Airbnb, Homeaway and many others and shows you the best price found. You can put filters by price, services of the house to rent, type of house, number of rooms or see them on the map so you can locate them. And when you have decided, you will be redirected to the website where the apartment with the best offer is published, so that you can close the rental with this website. It will save you time in finding the apartment that best suits your needs.
We usually look for apartments with 2 rooms, one for children and another for us. With fully equipped kitchen. If we are in Spain, we seek to allow pets to take our dog Pekas. If it is in summer in a warm place we like that it has a pool and air conditioning. If winter is essential heating. And if you also have wifi, we'll keep it!
And do you prefer to stay in an apartment during the holidays? What services do you look for in holiday apartments? Sources : luxury apartments Barcelona and barcelona apartments
Pakistan is a very fast developing country and investing in real estate here is a very smart decision. We will discuss the best cities to buy houses and also introduce you to smartest property portal for real estate business in Pakistan.
Expats are one of the main source of foreign direct investment in Pakistan. In 2018 expats have sent more than 11.8 Billion USD as remittance in Pakistan in the first 7 months. A major portion of this investment is being used to buy property in Pakistan. Millions of Pakistanis are spread all around the globe to find a better living for themselves and their families. However, at the end of the day they want to invest in Pakistan to secure a home for themselves and their children.
Purchasing a property in the form of apartment, house or commercial property and renting it out is an income generating sort of real estate investment. You just have to sit back and enjoy the fixed monthly earning while your property value is also increasing day by day. Purchasing open land foreseeing the development: This form of investment is comparatively riskier and a less-adapted sort of real estate investment. In this type, you need to take a bold decision by purchasing a property that has not developed yet or owned by any society. Usually, investors with good long-sightedness of the market opt for this strategy. They foresee that a developer will purchase from them in the future at higher rates to develop their project. At the moment, this strategy is largely trending in Gwadar.
Since residential and commercial properties are not documented at their current market values in Pakistan, it is an impossible undertaking to determine the worth of the real estate sector. However, FBR released data and industry surveys estimate that the industry is worth around $700 billion (source: Lamudi Real Estate Market Report Pakistan 2015). Real estate and construction, together, account for approximately two percent of Pakistan's total GDP. Not only does it generate a high level of direct employment, the sector also stimulates demand in more than 250 ancillary sectors, including cement, steel, paint, brick, building materials and consumer durables, to name a few.
Lahore, Karachi, Islamabad, Faisalabad are considered the best cities for real estate business. But there are also a lot of other interesting areas so , to get the bigger complete picture, you should inform yourself on the most complete real estate portal for Pakistan, which is Graana.com.
Welcome to Graana.com – Pakistan's Smartest Property Portal! For more than a decade our intention has been to revolutionise the real estate industry in Pakistan. The same belief drove the vision of our real estate team, Graana; where quality beats quantity. See extra info on Smartest real estate portal Pakistan.
After a careful examination and assessment of the dynamics of the real estate industry in Pakistan, the foundation for this much-needed service was laid. The goal: to develop a product that provided safe and transparent property transactions and result-oriented profitable deals for every Pakistani who needed to buy, sell, rent, invest or develop.

Is it a good idea to use an agency to rent a home? Traditionally, the rent in Spain has been made at a private level, between landlord and tenant, but the dynamism of the market can cause many owners to wonder about the suitability of putting themselves in the hands of professionals, especially if it is the first time they go to rent a house.
The question is not trivial given that at present the figures suggest that it is a good business to buy a house to rent it. According to the Bank of Spain, the total annual return of a home (that is, the rental yield and the added value that would be obtained from its sale) stood at 10.4% in the second quarter of this year, and in the fourth quarter , 1% if we focus only on the lease, some attractive numbers that encourage many investors to get into a market unknown to them.
Home and building survey tips and tricks : Watch out for Vegetation, It may be lovely to have wisteria or ivy growing up your home, but beware that vegetation can cause damp in your walls as it retains water and some, like ivy can get in between the mortar joints and cause further damp areas. Check walls for damp! Walls get damp for many reasons, and they can always be fixed, often for a few thousand pounds. Check the bottom of your walls for any damp patches, especially after a few days of rain. Then get a free 'timber and damp' check.
Exterior walls will be assessed by the property surveyor and large furniture will only prevent them from gaining access to every part of the exterior wall. Make sure your furniture is kept away from exterior walls and moved into the centre of the room.
More common aspects of the property that the Building Survey may cover can be woodworm, dry rot or damage to timbers, structural damage, results of tests for damp in the wall, information regarding the materials used in the property construction, the costs for possible repairs and possibly a recommendation for further investigations into the property.
A HomeBuyer Report with survey: Includes all the features of the RICS Condition Report and advice on defects that may affect the property. A HomeBuyer Report with survey and valuation: Includes all the features of the RICS Condition Report, plus a market valuation and insurance rebuild costs. As one of the most comprehensive surveys available, more often than not a building survey will be requested by potential buyers of your property. It is a wide range inspection of the entirety of a property done in more specific depth than a Homebuyers Report or a Mortgage Valuation. A Building Survey's purpose is to give a detailed report of the condition of the property in question.
In addition to the suite of RICS branded HomeBuyer Reports, we are able to offer the excellent jargon-free Home Condition Survey by SAVA. With its simple 1 -3 rating system which is also colour coded to indicate the risk level and the individual items rating it allows you to quickly determine the levels and not get held back by surveyor talk. In addition to this, it comes with helpful fact sheets on electrics, gas and asbestos as required. See extra details at Home Condition Survey.
The Party Wall Process: This process is all based around the Party Wall etc. Act 1996. The main purpose of the Act is to provide a framework for amicably preventing and resolving disputes between neighbours in relation to Party Walls, boundary Walls and Excavations near neighbouring buildings. Building owners are given statutory rights that did not exist in existing common law when undertaking certain types of construction as defined by the Act.
A change of life style, improved quality of air you breath, less stress. Mix travel with real estate, check it first by enjoying its attractions. The Cabot Trail is a 300-kilometer scenic drive in the north of the island, starting from Baddeck and looping around Cape Breton Highlands National Park. It is named for Italian seafarer Giovanni Caboto (John Cabot), who sailed to North America in 1497 and claimed land in what is now Canada for England. The combination of cliffs dropping into the ocean, rounded mountains, highland moors, glacially scarred rocks, and old-growth forests make the Cabot Trail one of the most beautiful stretches of road in North America. Viewpoints, beaches, hiking trails, small towns, and scenic attractions tempt drivers to pull over and linger along the way. In addition to hiking and the scenery, towns along the Cabot Trail offer year-round sports, from kayaking and horseback riding to cross-country skiing and ice fishing.

Paying-guest-accomodation search in Bangalore is your critirea,? then you are at the wright place. With the improvement in technology and communication. Finding a paying guest in any area will not be a difficult task anymore. We have listed more than 1400 paying guest from every corner of Bangalore. PG (Paying guest in Bangalore) is suitable for students, working professionals or any individual who needs shelter in the city with budget cost.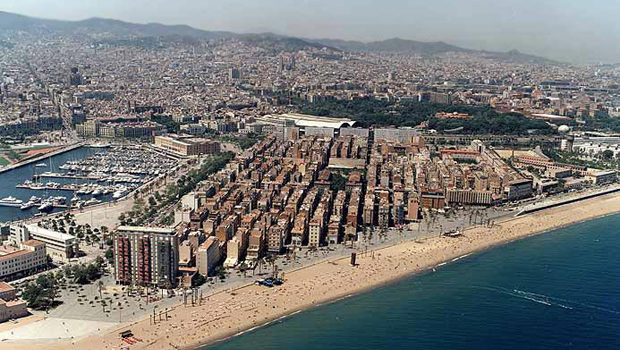 The Balearic Islands and Catalonia are the only communities with a tourist rate in Spain. In the case of Catalonia, it has a different rate for Barcelona and another for the rest of the autonomous community. The Catalan capital charges 2.25 euros for 5-star hotels, 1.10 euros for 4-star hotels and 2 euros for 3-star hotels or less. The tourist apartments pay a single fee per person per night of 2.25 euros.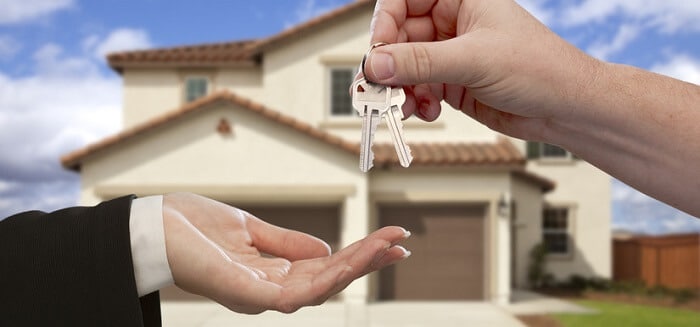 Wholesaling real estate is when a real estate wholesaler puts a distressed home under contract with the intent to assign that contract to another buyer. The wholesaler doesn't plan on fixing up or selling the property. Instead, they market the home to potential buyers for a higher price than they have the property under contract for.

If you are a Florida attorney you are exempt from pre-licensing requirements, but you are not exempt from post-licensing requirements. I currently live in West Virginia. Can I get my Florida Real Estate License prior to moving to Florida? Yes you can. You can either get licensed as a non-resident then transition to a resident license once you move OR you can complete your education prior to moving then take the licensing exam and file the application after you have moved.
Advice from the Pros: Tips for getting ahead from Florida real estate agents Todd Kevitch, – How to Become a Real Estate Agent in Florida: Want some advice from a successful Florida real estate agent? We talked to Florida Realtor Todd Kevitch who gave us his take on the exam as well as becoming a successful agent in Florida.

As the Maltese economy continues to thrive, opportunities for employment have also increased; which has brought several professionals from across the globe to live and work in Malta. With that in mind, many people are now seeking to invest in the Maltese property market as a prime means of building their wealth and securing a financial future for their family.
Easier said than done, making money through investing in property in Malta takes time and requires a well-devised strategy to find the right rental investment property that will reap financial benefits.