Travel industry news : newsletters with AMP for E-mail. What is AMP for Email ? AMP for Email will make it possible to take simple actions (like booking a calendar appointment or RSVP-ing an event) directly within the layout of the email – users can interact with content without leaving the Gmail client and without visit a website.
Like Doodle, Booking.com takes advantage of AMP's dynamic content to deliver users a better experience in email. In this case, it relates to their search for lodging. As you see in this first email, Booking.com offers its users a room recommendation with an image. But, one thumbnail? That's hardly all you need to see to decide on a room, but unlike static email, which would force you to click through to the listing page to see the photos of this apartment, AMP for email allows the user to click the arrow on the edge of the image to slide to the next photo, seen below, The user gets a more informed view of the listing without ever having to leave the email. While an email slider like this can be created with CSS, it's been called a far smoother experience with AMP for email.
AMP for Email is currently exclusively available for Gmail users. While Gmail is one of the most popular email clients with 26% of all emails opened in a Gmail inbox, on average, the audience for consumers that could see AMP-powered emails is limited. And it could be lower depending on your own audience. Tracking may be limited: Tracking is crucial to optimization. Currently, marketers can track opens, clicks, etc. to improve campaigns. When you add to the list of actions users can take, you also add to what marketers must to track. Will there be ways to track them?
What are the benefits in Email Marketing for the Travel Industry? Offering hotels, flights and holiday packages through an email newsletter channel has been a challenge in the travel business as customer satisfaction can be very cumbersome. By the time a newsletter subscriber opens the email, it is likely that hotel prices have changed or flights are already sold out. The travel seeker has to leave the email realm and is forced to visit the travel agencies' website to check prices and availability again. In such cases, the traveler is also tempted to involve another travel provider in the search. With the launch of Google AMP for Email, however, that information and usability gap can now be closed, eventually leading to a higher ROI for the whole travel industry in email marketing. Save website bandwith: Especially during seasonal peaks (i.e. winter holidays) booking websites tend to reach their request limits rather quickly. AMP-based emails will help to keep your customer busy and up-to-speed even if the website is down or slow. Read extra info at Travel industry developments : newsletters with AMP for E-mail.
Clearly, marketers are excited about the prospect of leveraging AMP to easily create interactive experiences for their audiences. For a long time, interactive email has been seen as a technique that only large brands with extensive development and design resources can execute on. AMP for Email could make creating interactive email more accessible for all marketers, especially those with lots of Gmail users among their subscribers.
Email developers have long craved the kind of coding standardization that the web has had for years. Despite efforts from the email community, that standardization still hasn't happened. AMP-powered emails rely on client-specific coding—again, it's only supported by Gmail. That is another step away from email coding standardization, and will require email developers to learn another specific skill set in order to simply build an email.
Email is about to become more useful and interactive – or even more annoying and distracting, depending on how you look at it – thanks to Google's new AMP for Email project. Essentially, the search giant is seeking to save people who get lost in the rabbit hole that is their smartphone. You know when you're reading something on your phone and after clicking around for a few minutes you think to yourself, "what app am I in again?" And then it turns out you're not actually reading that article in Safari – you're in Facebook.
Hawai equals beaches, sun, volcanoes, lava, tourism, travel and more. The Kona Coffee Living History Farm is the only living history farm in the nation that is dedicated to the history and traditions of coffee farming. Costumed interpreters can be found throughout the grounds, going about daily tasks, from food preparation to farming chores, always happy to answer questions. Visitors are also free to explore the plantation, which still produces coffee, where you might even spot a Kona Nightingale. Visitors can also find tours of modern Kona coffee producers, including plantation tours at Hula Daddy and roasting facility tours at Mountain Thunder Plantation.
Kilauea is sometimes called "the world's only drive-in volcano." This prolific volcano produces 250,000-650,000 cubic yards of lava per day-enough to resurface a 20-mile-long, two-lane road each day. As of January 1994, 875 acres of new land have been created on the island of Hawaii. Many locals say that Pele, the volcano goddess who lives here, is very unpredictable. The extraordinary natural diversity of the park was recognized in 1980 when it was named a World Biosphere Site by UNESCO and in 1987 when the park was honored as a World Heritage Site. Begin your visit at the Kilauea Visitor Center for a great introduction to the park. Ranger talks are offered, hike suggestions for the day, and ranger-guided activities. Pick up maps, learn about the park's hikes and get the latest volcano updates here.
The Big Island of Hawaii was formed entirely by volcanic activity. There are five separate volcanoes which have, over the past million-or-so years, combined to form the island. Of these five volcanoes, one is considered to be extinct and in transition between its post shield and erosional stage; one is considered dormant, and the three remaining volcanoes are active with Kilauea volcano the most dangerous.
Get access to basic information on the islands, from weather to where to stay, for free! Each of the categories has select free sections so you get a sneak peek at what the full package will include. More at Volcano Lava Flow. "The app is so conversational and fun to read. I love the humour in the entries and how straightforward the reviews are! A must-have app when travelling to any of Hawaii's major islands!"
Kilauea is considered one of the worlds most frequently active volcanoes. If you just look at the number of Kilauea eruptions recorded since Europeans arrived, there have been 62 eruptions in 245 years, which comes out to 1 eruption every 3.95 years. However, this completely ignores the fact that some of the eruptions lasted a long time. For example, the current eruption started in January of 1983 and has been continuous ever since! Likewise, there was an active lava lake in the summit caldera from at least 1823 until 1924, while at the same time eruptions would take place elsewhere on the flanks of the volcano.
Fabulous Turkey … the location at the center between East and West cultures. Renowned as one of the most beautiful buildings in the world, the spellbinding Byzantine glory of the Aya Sofya Museum (Hagia Sophia) is not only one of the top things to do in Istanbul, but also in Turkey. The staggering bulk of its exterior is rimmed by the delicate minarets added after the Ottoman conquest, while the sumptuous and cavernous frescoed interior is a grand reminder of old Constantinople's might and power. This famed monument is a must-do for every tourist visiting the country.
Located in the city of Bodrum in southwest Turkey, Bodrum Castle was built by the Crusaders in the 15th century as the Castle of St. Peter. It is one of the world's best preserved monuments dating back to medieval times. The castle now operates as a museum, with the focus on the Museum of Underwater Archaeology. It overlooks the internal marina of Bodrum filled with millions of dollars worth of sailing crafts. Extra details on Turkey family vacations.
The fifteenth century former residence of the Ottoman Sultans, the Topkapi Palace in Istanbul is a huge, ornate palatial compound which was a focal point of Istanbul's social and political life for hundreds of years. A UNESCO World Heritage site, visitors flock through its gates to see its Ottoman architecture, courtyards and famous Muslim and Christian relics. A must see sight, it consistently ranks among the top attractions in Turkey. The Harem is also quite popular, but costs extra. Audio tours are available.
Travelers who love to shop shouldn't miss out on a visit to the Grand Bazaar, with 5,000 shops making it one of the largest indoor marketplaces in the world. Receiving more than a quarter-million visitors a day, the bazaar features such items as jewelry, carpets that may or may not fly, spices, antiques and hand-painted ceramics. The bazaar dates back to 1461 and today is home to two mosques, four fountains, two hammams or steam baths, and the Cevahir Bedesten, where the rarest and most valuable items have been found traditionally. Here is where shoppers will find old coins, jewelry with precious gems, inlaid weapons and antique furniture.
Tourist Attraction of the day in Cappadocia : There are dozens of hiking trails, so it's the perfect opportunity to grab your walking shoes and head out onto the paths. Three particular attractions within Rose Valley are the Kolonlu Kilise (Columned Church); Ha?li Kilise (Church of the Cross), with its mammoth cross carved into the cave ceiling; and the U? Ha?li Kilise (Church of the Three Crosses), with its amazingly preserved ceiling carvings and interesting (though severely damaged) frescoes
Turkey Tour Organizer
Office (9:00 am – 6:00 pm / GMT+3:00)
tel:+90 384 341 47 40
Website: https://turkeytourorganizer.com/
Cell (24/7)
tel:+90 505 541 34 75
WhatsApp (24/7) +90 505 541 34 75
email:info@turkeytourorganizer.com
facebook.com/turkeytourorganizer
Twitter@trtourorganizer
Although most people tend to focus on the destination or activities available in port, your ship choice may make or break your vacation. Some cruises are known for being family friendly, while others are better suited for a romantic gettaway or singles escape. Each cruise line has its own personality, so you'll want to be sure to choose the right atmosphere for you. There's also a lot of variety among ships when it comes to onboard facilities. These days you can enjoy everything from fine dining and spa treatments to zip lining and water slides, all while still at sea! With the vast array of amenities and itineraries each cruise has to offer, you're bound to find a boat that sparks your interest. Just be sure to match your preferences with a fitting ship. That way you can make the most of your vacation time, both at port and on the open ocean.
Parking at the port is extremely convenient, but it will cost you. Rates are $17 per day. For seven days of parking you'll spend nearly $120. Luckily, there are a number of independent lots located within a few minutes of the port that are considerably cheaper. Your options run about $10 per day, which is a considerable discount off parking at the port. As well, these independent lots offer free shuttles to the port, so you can get right to your ship conveniently. Extra details on Port Canaveral cruise parking.
Cruising is a vacation value, for sure, but driving to your cruise is a money saver as well. Not only are you saving money on airfare and bag fees, but you have the opportunity to save on parking too. Hotels in many ports offer some sort of "cruise and stay" package where you can park your car at the hotel for the duration of your cruise for free provided you're staying there at least one night before or after you sail. Some hotels even offer free or discount shuttles to and from the cruise terminal. In Port Canaveral, nearly a dozen hotels — from Holiday Inns to Best Westerns to Four Points by Sheraton — offer cruise and stay packages. Spend a few minutes online looking for packages at hotels near your cruise terminal and you'll find similar arrangements no matter where you depart.
Admittedly, I've only sailed Disney Cruise Line from Port Canaveral, and I've always found the process to be easy and straightforward. If you are taking the Disney transportation from the airport, you'll leave your luggage before boarding the motor coach at the airport. Once you arrive at the port, you'll be directed through security, then will travel upstairs to the check in area. The Disney terminal is so well appointed, and it really gets you in the spirit of traveling with Disney. There are three separate check-in areas. One is for first-time cruisers, one is for Castaway Club silver and gold members, and one is for concierge guests and Platinum Castaway Club members.
Park N Cruise is a family owned and operated parking and shuttle service. We're dedicated to providing outstanding value at a discounted rate while maintaining the highest level of customer service available. Book today to discover better, easier, and faster off-site Port Canaveral cruise parking! Not convinced? Check out more about us below and learn a little Park N Cruise history.
Switzerland is a fabulous location but also one of the most expensive. Not having your legal documents in order can cost you a lot here. So we will talk about the amazing locations and also the practical advices regarding insurance and other legal issues. Lake Geneva, Europe's largest Alpine lake, straddles the Swiss/French border, and laps at the shores of some of Switzerland's most popular cities. The city of Geneva (in French Geneve; in German Genf) sits between pretty snow-capped peaks at the point where the Rhine spills into Lake Geneva. This French-speaking "capital of peace" is the European seat of the United Nations and exudes a pleasing blend of French joie de vivre and Swiss structure. Promenades, parks, and gardens surround the lake, and the old town is a lovely spot to stroll among the historic buildings. The Jet d'Eau, a fountain in Lake Geneva shooting water 150 meters into the air, is a famous landmark. Cultural attractions include the Opera House and the Grand Theatre, which stages international acts. Also on the lake, about 62 kilometers from Geneva, Lausanne boasts lovely views over the surrounding region and the lake, with the Alps rising in the distance. Take a stroll through the medieval old town with its cute cafes and boutiques and stunning Gothic cathedral. At the foot of the Alps, on Lake Geneva, Montreux hosts the world-famous Montreux Jazz Festival in June/July.
Chillon Castle (Château de Chillon) is located on the shores of Lake Geneva. For over four centuries, the water castle was the main fortress that monitored water freight on the lake, and guarded the land route to St Bernhard Pass. The castle boasts art from the 14th century, subterranean vaults, 25 separate buildings with three courtyards, and two circular walls. Hundreds of thousands of guests each year tour the castle. For those who dream of the ultimate big fairy tale wedding, the castle can be privately rented for personal events.
Expat savvy is your most reliable insurance advisor in Switzerland. Adapting to a whole new environment, culture, language, and people can be daunting – but with Expat-savvy, you can find all your insurances and start fresh and stress-free. We will help you understanding the swiss healthcare system, how to find out what deductable fits you the best and what supplemetary coverage is available for your and your familys needs. we compare over all the options in switzerland to make sure you find your best package. We are Swiss' most reliable platform for expats that offers information on the most pressing issues anyone moving to Switzerland might be having. From helping you to find a job, look for an apartment, choose a doctor, or pick a health insurance – we offer absolutely everything in one place. If you seek health insurance advice, we are a neutral body to consult with. Expat-savvy partners with only the most trusted insurance companies in Switzerland so you can be certain that we will help you select the one that will best respond to your needs. Get in touch with Expat-savvy to outline your requirements and we will provide free health insurance advice. Contact us on Skype, WhatsApp, or Viber and one of our experts will be right with you! Read extra info on reliable insurance advisor in Switzerland
The Rhaetian Railway connects Switzerland to Italy through the mountains of Graubünden and is a remarkable feat of engineering through one of the country's most photogenic regions. On the 130km ride, you'll pass over 196 bridges and go through 55 tunnels, with the curving Landwasser viaduct being a spectacular highlight. Vineyards stretch as far as the eyes can see in Switzerland's longest vineyard region (843 hectares to be precise). On a leisurely hike along the vineyard trail, you can stop by and taste some of the local produce for yourself. Just remember you have to walk back.
Cotton trousers or combats are great, as are plain T-shirts and shirts. Take a large, cotton scarf to cover your head, shoulders or any other cheeky bits should the necessity arise. A long skirt is essential: it's modest, suitable for smart occasions, keeps you cool and is handy for loo-breaks. Let me explain: in a lot of countries, sit-down toilets are not the norm. If you have to squat over a hole in the ground, it's much easier to stop a skirt from touching the less-than-lemony-fresh floor than it is to protect your trousers. Of course, there's a dead simple solution to these fashion dilemmas. When you reach your destination, go to your nearest market, buy some fabric, take it to a tailor's stall and get a local-style outfit made for you. In a matter of hours, you'll have a unique, bespoke little number all of your own, and you'll know it meets local standards.
Backpack prices depend a lot on size, fabric, and brand. Most backpacks cost between $99-300 USD. The medium-sized store brands generally cost around $199 USD. Store brands are cheaper than big-name brands like North Face, Osprey, and Gregory. I don't believe that any backpack is worth $300 USD, no matter how nice it is. These expensive backpacks tend to be large and have more bells and whistles, special padding, and material than you really need as a traveler. Additionally, you'll find that most travel backpacks are hiking backpacks, meant for camping and multi-day treks in the woods. Buying a backpack that was meant to be used in the Rockies instead of the streets of New Zealand doesn't matter, though – backpacks are pretty interchangeable these days, and getting a backpack meant for the outdoors simply means you'll have a stronger and more durable pack.
Padded shoulder straps – These make carrying your load more comfortable, as the weight of your pack will also be pushing downward on your shoulders. The pads will put less pressure on your shoulders and also help take pressure off your lower back. Make sure the padding is very thick and made up of a single piece of material as it will be less likely to split and thin out.
Hiking gear : It is a good idea to always have a hard shell jacket to protect you from the elements. A great all-round hardshell is the North Face Resolve Jacket. In addition it is always worth carrying basic waterproof rain gear that you can quickly throw on should you encounter rain is a must when trekking. You can either get a rain suit top (with a hood) and bottom, or a poncho. We quite like the latter as they are easy to put on and often come with enough rear space to fit over your day pack or hiking rucksack. Make sure they are 100% waterproof, lightweight and store easily.
Backpacking Essentials : Don't Buy All Your Backpacking Equipment at Once Start out with a few basics and take a 1-night backpacking trip, during a warm time of year, with no rain in the forecast, to a location you already know. On your first trip take note of items that you may or may not need in your pack. After returning home you can reduce or buy more backpacking gear if / as required. It will take some time to find out what you actually need or what fits you the best. Hiking shoes : These range from mid- to high-cut models and are intended for day hikes or short backpacking trips with light loads. They often flex easily and require little break-in time, but they lack the support and durability of stout backpacking boots. Materials impact a boot's weight, breathability, durability and water resistance. Nubuck leather: Nubuck leather is full-grain leather that has been buffed to resemble suede. It is very durable and resists water and abrasion. It's also fairly flexible, yet it too requires ample time to break in before an extended hike.
Keep your look simple. I like to wear mostly black when I travel. Sometimes I throw in one complimentary color, such as burgundy or beige.
For more Vacation fashion advices please visit Fashion Industry News.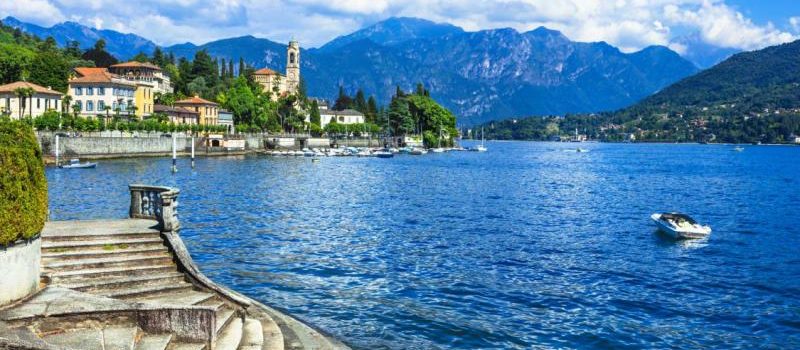 The Catalan capital Barcelona is one of the most vibrant, historic, and exciting cities on the Mediterranean. The Gothic Old Town, the Modernist marvels and the awe-inspiring food markets are just some of the reasons you really need to see Barcelona at least once in your life.
Navagio Beach, Zakynthos, Greece The beach is truly iconic and the most recognizable in the world. Crystal clear water coast is surrounded with steep cliffs, that are often used by the base jumpers. The visitors get here by boat from Porto Vromi and spend a nice day in this picturesque place.
Also known as Durga Temple, Monkey Temple is yet another popular temple in Varanasi. The temple is dedicated to Goddess Durga but is recognized as a Monkey Temple, due to excessive population of monkeys around it. It is believed the presiding deity was not man-made but appeared on its own. The temple is built by a Bengali Maharani in a Nagara style of architecture. Non-Hindus are allowed to enter the courtyard of the shrine but not the inner sanctum. This temple is one of its kinds as instead of being dedicated to any god or goddess, the temple is dedicated to Bharat Mata or India (assumed as Mother). The temple is situated in Mahatma Gandhi Kashi Vidyapeeth Campus. Inaugurated by Mahatma Gandhi in 1936, the temple was an inspiration for those who were fighting the war of independence. The statue in the shrine denotes mountain, plain and ocean and the major highlight of the temple is the relief map of India carved on a marble.
Located far south, Assi Ghat is where pilgrims pay homage to Lord Shiva by worshipping a huge lingam situated under a peepal tree. This ghat is a lively space, rippling in chaos and commotion and one that vividly captures the ancientness of Kashi. Among the most famous religious places in Varanasi, Assi Ghat is a must visit. The alluring sight of the arti here makes Varanasi one of the most beautiful cities in India. More details on Jungle safari Varanasi.
Saraswati Bhawan: This is the museum located inside the Ramnagar Fort. This museum is located in the Public Audience Hall of Ram Nagar Fort. The museum holds unique collections of American vintage automobiles, ivory works, royal palanquins, medieval royal costumes, elephant saddles made of silver, Varanasi silk articles and others. The armor hall holds ancient swords, guns of Africa, old matchlocks, daggers, musical instruments and a rare astronomical clock. In addition, you can find many ancient and unique manuscripts, miniature paintings, books and much more. How to reach : You can find various styles of transportation from the airport to Dashashwamedh Ghat. You can de-board the vehicle near the market and walk to the ghat. From the ghat, hire ferryboats to reach the fort.
In an effort to promote tourism, Varanasi has started a 5-star luxury tourist cruise at Khidkiya Ghat, on September 2. The vessel named Alaknanda, is the first ever luxury cruise that will ferry passengers around all the 84 ghats. The 30-metre long double-decked modern liner, can ferry up to 110 passengers. The service is started by Varanasi-based start-up venture Nordic Cruiseline.
Experience the most pure and pious prays of India at Dashashwamedh Ghat experience the wide and vivid view of the ghat while sailing on the river Ganga. Boat ride includes pickup and drops from Assi Ghat and sail to Dashashwamedh Ghat and view Ganga aarti. Time of ride is 2 hrs
Contact TripExplora:
Levana Cyber Heights, 6th floor
Vibhuti khand ,Gomti Nagar
Lucknow , Uttar Pradesh
+91 9918 872 999
+91 9112 595 733
https://www.tripexplora.com/
contact@tripexplora.com
sales@tripexplora.com
Few luxury tours for your pleasure : Amongst the many islands, COMO Cocoa is one of the most sought after places in the island country of Maldives. It houses a large number of resorts and the best part of it all is the presence of the water villas (you have to experience staying in one of these). The COMO Cocoa Island has around 33 water villas, each offering only the best facilities. Once your staycation is sorted, you can take a long stroll on the white powder sand and indulge in spa retreat. The restaurant and the food is always top-notch and so is the rejuvenating activities like diving and snorkelling that can be enjoyed at the house reef.
The Soneva Jani is a high end luxury resort located in the lagoon of the Maldives. Your villa offers a secluded and intimate spot to relax and enjoy this tropical paradise. Take a world cruise and let your mind be opened with a wonderfully rich cultural journey. Visit dozens of countries on a once in a life time luxury cruise experience. More info at https://www.paltino.com/.
In South Nilandhoo Atoll, the island of Kudahuvadhoo has one of the mysterious mounds known as hawittas. They are probably the ruins of Buddhist temples, though the validity of this is yet to be established. This island also has an old mosque, which is said to have some of the finest masonry you'll ever see.
Included in your stay at the Soneva Jani and all (Non-motorized) water sports, cocktail parties every week and snorkel trips with a guide. The resort boasts multiple fine dining options that are sure to impress any traveler. Recomended activities at the Soneva Jani include a spa, a bar and an outdoor movie theater, as well as an observatory, a tennis court and a fitness center. All of the villas at the Constance Moofushi Restort are built and decorated with beautiful natural tones of Constance chic. Feast your eyes and palate on fresh seafood and the finest the Maldives has to offer at the sand floored restaurant.
The beauty and uniqueness of the culture and history of Tetiaroa and French Polynesia is undeniable. First discovered by explorers from Southeast Asia roughly four-thousand years ago, and later rediscovered by European explorers, the guiding stars have been guiding travellers through the South Pacific to French Polynesia for millennia. Despite complications that came with the Europeans unearthing, Tetiaroa remained sacred to the local people, which can be seen through the preservation of the land. More info at The Brando rates. Each of the other eleven islands has something special to offer. The largest of the group of islands, Tiaraunu is home to a huge number of coconut palm trees, while Honuea offers glistening white sand beaches to explore.
This is a story about how sometimes mass media has a dramatic influence on our decisions and how they can change people's life for the better. The fate of children in the villages of Togo, who have to work hard so their parents can search for food to eat, has always been of little concern to others, except perhaps the children themselves. Jeremies Pimizi, head of Fly for Live Charity, had once been such a child. He was born and raised in Blacksmiths Village in Kara Province.
For five long years, Jeremy sought help and support for the youngest residents of his village by writing to various international foundations and successful Togolese businesspeople. But all his efforts were in vain.
Thanks to Jeremy, his native village was visited by a crew of RT international TV channel. The crew told the story of the blacksmiths' village and produced a documentary film on the difficult life of children in Togo under the title "Togo: Tough to Survive."
As it turned out, it was after watching this documentary about the life of young children in Togo that a small boy of the same age from a different continent decided that he had to come for a visit and provide all the necessary assistance he could.
The boy's name is Andrii Fednov. He is six-years-old, he is a student at an ordinary school in Ukraine, and a footballer. After watching the film about the life stories of children from Blacksmiths Village and Damad village, Andrii decided to give them a helping hand, and told his father, Ukrainian traveler Pavlo Fednov, about the children in Africa who would really like to have their own football and that this would make them happy. Andrii said that he wanted to go to Africa and give the children his own football, and added that they also had to buy food and other necessary items.
After watching the film, Andrii's father promised him that they would go to Togo by all means and will help the children when they have raised enough money for that.
The saddest thing about the life of rural children in Togo is that poverty forces them to work hard in conditions that some adults would probably not manage, instead of going to school, learning, growing and developing.
Many of these young children abandon their homeland and travel to Nigeria to find a job and earn a living. Often, though, instead of getting a real job, the children find themselves working on plantations as slaves. They have to endure 12-14-hour days just for food.
Nigerian plantation farmers view young Togolese as sub-humans, and would often force famished and sick workers to toil in the fields. Many of these young people never return to their homeland again or see their families.
Playing street football is perhaps the only joy for residents of Blacksmiths Village, Damad Village and many other villages in Togo.
On those rare occasions when the village falls silent, when no clanking is heard from the forges, and when dozens of hammers in thin hands of the children stop crushing pieces of rock, the boys, overcoming the pain from their injuries, pick up a ball they made of old nylon bags and tied all around with an old rope, and a full-scale football battle begins.
Then a real miracle happens, when children, tired and exhausted after a long day at work, race around their improvised football pitch, argue hotly about breaking the rules and even demonstrate various football tricks they had seen somewhere.
At that time, they are joyous and excited, filled with much emotion and feelings, which they lack so badly when on ordinary days they have to do lots of hard, routine work.
After one of the boys from Blacksmiths Village told the film crew that he wanted a real football, Andrii, 6, and his father Pavlo traveled to Togo.
It was not easy, even for such an experienced traveler as Pavlo Fednov to organize such an expedition. Andrii had to be thoroughly prepared for the trip: get vaccinated against yellow fever and other diseases, select effective and safe medications to treat malaria and other tropical diseases that are very harmful and toxic and represent a considerable danger to anyone, especially children.
They were met by Jeremies who took them to their hotel for the night. In the early morning, the three of them went shopping together at nearby stores and markets.
The guests from Ukraine bought piglets, a lot of rice and other food, various necessities and hygiene items and many other things they knew the villagers would appreciate. Andrii offered advice to his father, and personally selected quite a few products for the residents of Blacksmiths Village.
The road to the Blacksmiths Village was not easy and ran through almost the entire country from its south-western to its north-eastern corner, but by the evening the charity cargo was delivered to its final destination and the entire village gathered to celebrate.
Andrii gave the children their new footballs, candy and stationery products, and the older residents of the village got
gifts and groceries. The boy also presented the villagers a hefty sum of money to help them meet their needs.
Meanwhile, Pavlo cooked traditional Ukrainian foods on an open fire. The villagers could not pronounce the names of those dishes but the great spicy aroma that flowed all over the village made almost every adult at Blacksmiths Village come out to join in the feast.
The fabulous dinner was provided to more than 150 people, and the children received many good emotions not only from the sport games: their faces virtually shone with happiness after they had their fill of sweets, drinks and other treats.
As they sat around the fire as one large family, Jeremies and other residents showed their inquisitive nature as they asked many questions of Pavlo about his life.
They found out that Pavel's life was decided once and for all when he was just five-years-old. One wonderful day, he decided to run away from his daycare because he wanted to walk around the city, visit the amusement park and even go for a swim in the river. His teachers were hysterical, and his parents were shocked when they found out that their child was missing.
As Pavlo grew, he felt more and more attracted to traveling and seeing the world. Before turning 20, he had travelled all over Ukraine and dreamt of embarking on a grand world tour.
It was then that he decided to visit 100 countries of the world before he turned 30. By 27, he had visited more than 35 countries, and in the period from November 2016 to October 2017 he undertook a global tour visiting more than 120 countries of the world.
https://www.instagram.com/traveler_explore_world/
Pavlo stayed up talking to the villagers into the early hours of the morning. They drank coffee, and Pavlo told them about his journeys, interesting and beautiful places that he had visited, the most famous cities of the world, and nature in various regions of the planet. The residents of Blacksmiths Village did not want him to go, and asked him many interesting questions that Pavlo was happy to answer.
Having spent the night in a village hut, Jeremy took Pavlo and Andrii back to the capital so that they could purchase more of the same products and gifts for residents of Damad Village, located in the vicinity of Lomé at the foot of Mount Agou.
Jeremies said that the Ukrainian team planned to go to the other village the next day because later that evening they were scheduled to leave and go back home.
And so these plans were implemented. When they came to Damad Village, the Fednovs, accompanied by the head of Fly for Live, presented their gifts and groceries to the adult residents of the village, and gave footballs to all the children.
As he told our publication about the visit of the Ukrainian guests, Jeremies said, with a sad smile that he had not seen so many happy children together in a very long time, and added that now he was confident that there existed people out there in the world who would respond to a call for help, even if they live on the other side of the planet.