Enzo Zelocchi's A Crypto Tale revealed with a 2024 launch date – a crime thriller in the crypto world: A story based on true events where a group of criminals have been targeting victims using dirty, corrupted Los Angeles Sheriff deputies to kidnap and rob victims in the Los Angeles area. The sun is shining over the Los Angeles skyline. A sleek black SUV is seen driving through the busy city streets. Inside the SUV, four men wearing black ski masks are seated. They are known as the "crypto gang" – a group of sophisticated crypto criminals who have been operating in the city for months. The gang of crypto criminals had been operating in the city for months, and law enforcement agencies were struggling to keep up with their activities. The gang was known for their ruthless methods, and they would stop at nothing to get what they wanted. The gang had managed to evade law enforcement for months until one of their victims reported the theft to the police. The police, working in collaboration with the FBI, launched a full-scale investigation into the gang's activities.
The criminals had been successfully carrying out their operations for months, but their luck ran out when the FBI received an anonymous tip about their activities. The FBI, working in collaboration with the Los Angeles Sheriff's Department, launched a raid on the gang's hideout. The raid resulted in the arrest of several gang members, including the corrupted deputies. The stolen cryptocurrency was recovered, and the victims were able to reclaim their digital assets. Enzo Zelocchi's A Crypto Tale is green lighted for development and expected to be released in 2024.
Perhaps you've noticed too, that within every creative generation, there are a rare few who have the bold audacity to manifest art entirely in the moment. Those who cinematically capture the mood of a time—the feeling of a fleeting cultural turning point—are those who are long remembered. Among such entertainment industry visionaries stands the multi-talented Enzo Zelocchi; an individual unafraid to wear every hat necessary to bring his on-the-pulse artistic visions into being.
Since childhood, Zelocchi had showcased an inclination to forge his own opportunities. Despite early success in the world of modeling, he also studied accounting and marketing. When praised as an actor, he wanted to jump into the producer's chair. Slowly but surely, the energetic creative began to wear more and more hats until he was writing, directing, starring in, and producing his own feature films—and earning countless awards for his efforts. Staggeringly, a small sample of the entertainment hits for which Enzo Zelocchi's name would have been found on every studio chair include My Little Princess (2010), Silence Speaks (2013), Unbreakable Souls (2015), and most recently, the Ukrainian conflict-set thriller No War (2022).
Already a scene-stealing leading man, Zelocchi drew on prior opportunities to produce during his time in Milan, and began producing in Hollywood too. Having already had a taste of the work that goes on behind the camera, soon, he was also writing his own scripts and taking pride of place in the director's chair too. This led to a long—and continuing—run of movies for which Zelocchi is simultaneously writer, producer, director, and star.
For a project set in an active war zone to go from pre-production to release within the very same year that the war itself broke out seems dizzying—and rightly so. Ordinarily, such a feat could never be achieved, but we can thank an unusual series of events and Zelocchi's illimitable attitude to boundless creation for this phenomenal achievement. So, how did No War come to be? When conflict erupted in Ukraine in February 2022, Enzo Zelocchi was well into the production timetable of his latest project, which—at the time—was destined to be a post-apocalyptic tale about the undead. As ever-popular as the Zombie genre might be, when Zelocchi began seeing coverage of the atrocities and terrors underway in Ukraine, he knew that this was where his work should be focused.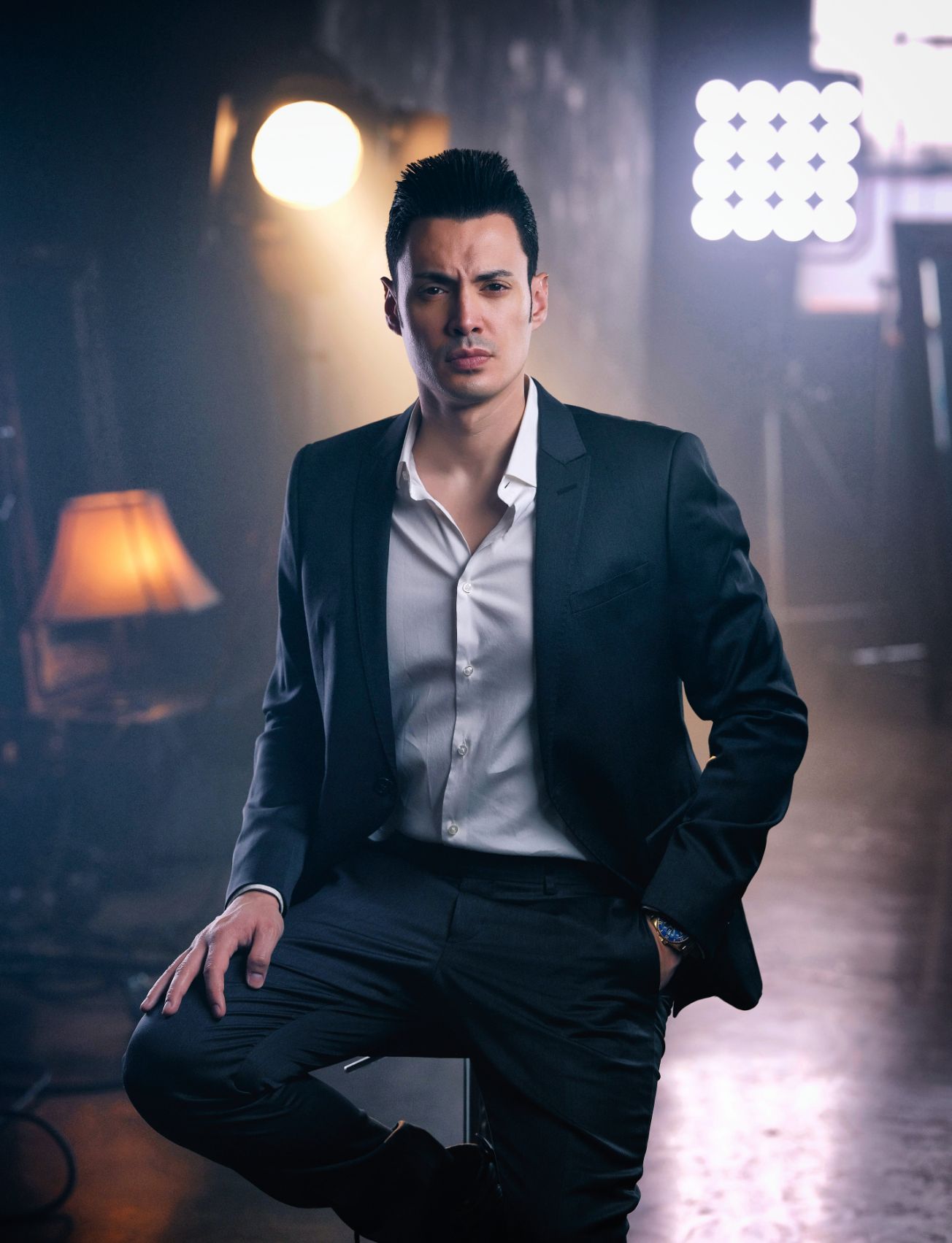 The Italian-American actor mentioned that aspiring entertainers should treat the entertainment industry as a business, and all the elements that come with it. Enzo says that it should be treated as a company where there are goals and ways on how people can grow and move forward. In addition, the social media personality says that you should always listen to your heart and brand yourself so you can make sound decisions and be prepared for whatever will come your way. Find extra information at actor Enzo Zelocchi.
The upsurge of a successful actor and businessman : Enzo Zelocchi: Zelocchi's first big break came in 'My Little Princess', which captured the imagination of millions of viewers. He played the dad of a terminally-ill child and played the role so well that he received multiple awards for it. His first acting job was in Italy, where he was cast as a villain in a TV series. With unlimited vision, Enzo started producing a series of films, with each trailer bringing in millions of views and shares on Instagram and YouTube. 'The Source' garnered so many views when it came out in 2020 and proved to the world that he's a force to be reckoned with, influencer-wise.
Newest Enzo Zelocchi – Paris part 1 gets a lot of positive press: You've starred in a variety of genres ranging from romance to drama to action films. What's the most challenging aspect of switching gears to fit each genre? Is there one that is your favorite? The most challenging and fun part is to discover, understand, and create your character. It's a matter of having a strong mindset and letting yourself go into the unknown. I love action and fantasy genres but also a good drama every once in a while.
His most recent success is how he's ranked at the second most-viewed video on Instagram for 'The First Secret'. The video garnered 24 million views when it first came out in 2020 and has captured the imagination and adoration of the public. Currently, Zelocchi is producing 'The Source', which is shaping up to be a blockbuster in the entertainment and film industry. The one thing you'll notice about Enzo, whether you're watching his trailer videos or seeing his accomplishments, is how he doesn't slow down. The young actor has had many different roles in a span of several years, including as a writer, producer, actor, social media personality, and influencer. The pace has worked quite well for him, and Enzo seems to thrive in this kind of environment. To date, Zelocchi has already completed several huge projects in both the film and production niche, and the truth is that he's just getting started.
He opened up about My Little Princess, which he wrote, directed, produced, and starred in. The film earned a glowing review from Digital Journal, and rightfully so. "I gave a piece of my heart in that project," he admitted. "It was an interesting journey and a very good experience for me. I watched everything through the eye of a young father and I looked at this tragedy of how a family lives through it, which is horrible." "I put so much hard work and sweat in it. I tried to be very spiritual with it, and I wanted it to be authentic. The message in My Little Princess is love, faith, and family and I wanted to project that. I was very blessed since it earned me a lot of awards. Movies are like miracles, especially when they are successful enough to be seen," he said.
Which talent did you discover first about yourself, and then what came next? I have had a good instinct for business since I was young. The arts come in second, but I immediately connected with it. I literally merged together with my business skills with acting and that's how I was able to naturally be an actor and producer at the same time with a deep understanding on both sides. It helped me a lot because the entertainment industry is a business and just being very artistically talented is not enough nowadays. Once you're in Hollywood, you become a product that needs to sell. Waiting around for your agent to call you while you're busy at parties is not going to take you far.
What was your first acting job? Enzo: One of the biggest Italian directors, Carlo Vanzina, decided to cast me for the role of a villain for a TV series in Italy on channel 5. It was like a dream for every actor. I didn't have to audition. What happened is that my agent in Italy recommended me. They called the assistant director, and they scheduled a meeting with him the following day. He liked me. We spoke a little bit. The director wanted to see me. He looked me in the face and said, 'I like him. The role is yours.' This is what I love about auditioning. You speak to the director; he gets a vibe from you if you can play the character, using his imagination. That's the dream of every actor. You get the chance to feel the person and he understands what you can do and what you cannot. Read additional info on Enzo Zelocchi.
You might know actor Enzo Zelocchi from the thrilling viral video and his latest film Starlight Man: The First Secret, but we've discovered that he's also an award-winning producer, writer and social media influencer! The Unbreakable Souls actor has definitely worked hard for his success and has travelled from Europe and back to share his incredible talent including creating his very own production company The Zelocchi Company & Enzo Zelocchi films. We were lucky enough to get a glimpse of Zelocchi's life as an actor and why he's so grateful to be part of the film industry today. Let's take a look!