Book your Studio Apartments in Sunny Beach Bulgaria for summer season 2016. Find out more information and contacts on http://www.studiosunnybeach.com/. Further updates and pictures you can see on our Instagram page: https://www.instagram.com/studiosunnybeach/ .
Our studios are located in Central Sunny Beach, in the luxury complex Rainbow 3, next to Cacao Beach.
Sunny Beach is the liveliest resort on Bulgaria's beautiful Black Sea Coast. There are so many things to do here, it's difficult to know where to start.
If it's an affordable holiday you're after, Bulgaria has some of the lowest costs in Europe. If you're looking for beautiful beaches, you will find them here. And if you're looking for exciting times, Sunny Beach offers more than a hundred bars, clubs, restaurants and casinos.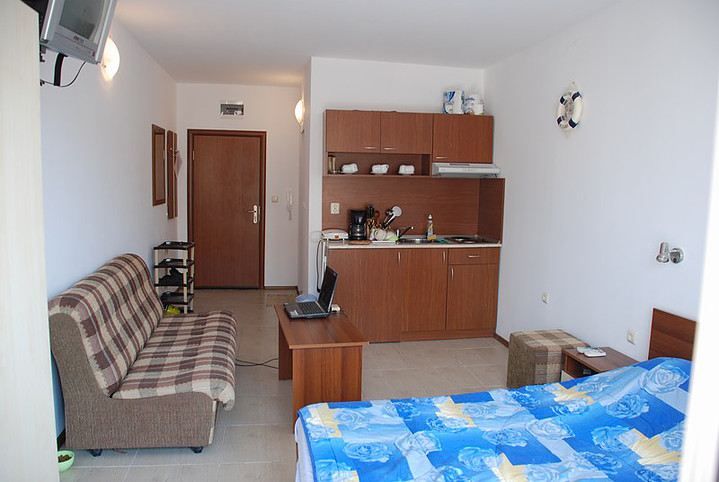 Sunny Beach Amusement Park – Experience the pleasure. Entertainment for children and adults. Attractions and restaurants in Sunny Beach. Rides and fun toys. A lot of places boast the best views in Sunny Beach but the booster experience is beyond your imagination. You spin, you turn upside down and you probably have another go if you're a true thrill seeker!