FOR IMMEDIATE RELEASE: NETWIT INC. LAUNCHES NEW DEBATE PLATFORM; HEY, NETWIT WE HAVE ISSUES. Netwit brings intelligent discussion and debate to the internet!
Rational, reasoned arguments and compelling evidence could turn to Netwit online community for a worldwide discussion. Netwit lets you see how the other side thinks.
Online debates have turned into social media fodder, and are inundated with off-topic distractions. The algorithms of social media are simply not designed to keep topics organized for easy access. Not to mention the noise that comes with it.
But now, Netwit is here to introduce intelligent online debate to a new generation. Netwit is a debate platform that allows students and experts to debate on a variety of topics and practice persuasive writing. It's a social networking community built around ideas, discussion, and democracy. Netwit is revolutionary, thanks to its user-friendly, dynamic and comprehensive design in a simple and easy-to-use platform. It provides experiences that can be life-changing, and it is conducive to improving cognitive and presentational skills.
That's right, you can learn to think more clearly and express those thoughts in a better, more organized way other than using a social media platforms. This can be a major benefit to high school or college students, whether they're on the debate team, defending a thesis, or just want to practice advocating for a side in a class discussion.
And because Netwit's users typically use skills such as researching, organizing, and presenting information to make their point in a compelling fashion, it's an excellent tool for sales associates or anyone who needs to convince a board meeting that they're on the right track. No topic is taboo here- politics, technology, religion, science, sports, entertainment and more are all welcome, and are argued in a civil way with a mature attitude.
Website: http://heynetwit.com/
About: http://heynetwit.com/wtf
Contact: http://heynetwit.com/contact
Netwit is simply a free platform that cuts through the noise associated with social media, making it easy to engage in a focused discussion
setting. What's with the name "Netwit"? The name is a combination of words. The "Net" is derived from the word Internet and "Wit" means mental sharpness and inventiveness; keen intelligence. Defined as a person of superior intellect.
Netwit lets you see how the other side thinks. View people's perspective. You can see the entire discussion through the eyes of different individuals, opponents or groups to better understand the topic being discussed.

As the Maltese economy continues to thrive, opportunities for employment have also increased; which has brought several professionals from across the globe to live and work in Malta. With that in mind, many people are now seeking to invest in the Maltese property market as a prime means of building their wealth and securing a financial future for their family.
Easier said than done, making money through investing in property in Malta takes time and requires a well-devised strategy to find the right rental investment property that will reap financial benefits.

By QuitBOX System you can pay and receive Cryptocurrencies and Fiat Money in seconds cross over all available payments platforms. Everywhere to anywhere. By QuitBEAM Smartphone App you send with one touch Cryptocurrencies and Fiat Money to other QuitPAY users or Pay borderless directly by QuitBOX System. Our OuitCARD let you get cash anywhere, whether it's from you Fiat money or Cryptocurrencies, which will be automatically changed for best rates if you wish.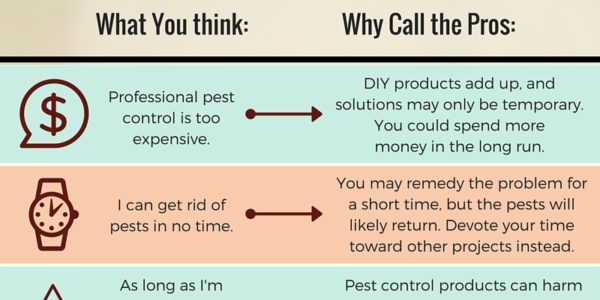 Do not stack or store firewood, building materials and other items against your foundation. This will provide food for wood destroying insects, capture water and provide harborage for all types of pests. Seal obvious construction and utility gaps in your foundation. Don't allow standing water to buildup in unused pots, containers, boxes, etc., take old tires to the dump.
The Annapurna Region is one of the most popular trekking regions in Nepal, with trekking options of a few days to a few weeks. There are three main routes in the Annapurna Region, which intersect and combine in places, but trekkers can opt to do a portion or a variation on the routes. The Annapurna Circuit around Annapurna Mountain takes about 21 days to complete and is incredibly popular with people who have enough time. This route is sometimes called the "Apple Pie Circuit," in reference to the fact that most of the teahouses along the route serve their own version of fried apple pie. The Annapurna Sanctuary nestles between the peaks of Annapurna and takes five days to reach. Muktinath is on the way to Annapurna but has since become a destination in its own right. The Muktinath route runs in the Kali Gandaki Valley on the east flank of Annapurna and takes seven days. North of Muktinath is Mustang, a small region that was only opened up to tourists in 1992. This area is unspoilt and has its own fascinating culture.
Top tips : Do some shopping in Namche Bazaar. We found some great deals that rivaled Kathmandu contrary to popular belief. The Sherpa Store was one of our favorite places and a portion of the sales go to help the Sherpas and Porters in the Everest Region.
Bring Some of your Favorite Treats. For many people, including myself, it can be very difficult to eat at high altitude. Even with all of the physical energy you are exerting, for some reason, food does not always sound good when you are at altitude. Personally, I am not sure if it is nerves of the unexpected for me or the altitude at all, but forcing myself to eat in the mountains can be a daunting task. The main thing to remember regarding this is that you are burning a TON of calories while trekking in the Himalayas and your body needs to replenish these calories if you want the best possible chance of being successful. It is so important to eat, whatever it may be, to get in these much needed calories. This is why I always pack a few extra goodies in my bag before leaving home! Having some familiar food favorites in the mountains can be just the push you need on tough days to get through them. I have been known to bring anything from protein bars to peanut butter and a bag of my favorite sweets in my pack, when I might need an extra kick! Don't let this scare you into thinking that you will not have enough food to eat in the mountains"? this is far from the reality. You will be overwhelmed by the plethora of food on offer every meal, everything from eggs to stir-fry and spaghetti is always on offer as you order your food from a menu at the majority of the tea houses. There is always plenty of food to choose from in the mountains, but when your tummy is having a hard time with the altitude, those familiar snacks may be all you can get down. So remember, within reason (you definitely do not want to be carrying too much un-necessary weight up the mountain), bring yourself a little treat when for you may need it the most! Extra info on Trekking in Nepal.
We recommend : Sit at either the front or back of the plane on the left-hand side when flying to Lukla for best views. The Himalayas are on the left and the front and back are not obscured by the wings of the plane. Sit here for your first glimpse of Mount Everest before your trek. It will help to build the excitement and the view is awe-inspiring.
Make Sure to Eat Enough – We provide three meals a day on the trek and a hot drink with each meal. If you're hungry Dal Bhatt will be your best option as it is served as an all you can eat dish. This is the traditional Nepali dish that consists of rice, dal, a vegetable and a papad (fry bread) and pickle. We recommend the vegetarian options since the meat on the mountain is not very hygienic. It's okay to eat the Yak cheese and eggs but take it easy on the cheese. Here is a good video showing the typical food and menu options.
Adventure Great Himalaya Treks & Expeditions is registered by the Nepalese government to ensure the best possible experience. We are committed to the safety and well-being of our staff and clients. We hire only the best trekking and tour guides who are familiar with travelling in Nepal. All our staff members go through a thorough vetting process and are fully trained and insured. We take special precautions to make sure that all of our team members are well-equipped to handle any situation. Our expert guides are well-trained and familiar with the culture, history, flora and fauna, and first aid help. So you can rest assured that you will be properly taken care of during your trip. More details on https://www.adventuregreathimalaya.com/.

Fizber – Fizber is another helpful website for listing properties, and it's one of those key platforms with a targeted audience for real estate buyers.
Fizber also offers sellers the ability to list their properties on the MLS for a flat fee (without signing a contract with a real estate agent), which is another notable feature that most real estate listing sites don't bring to the table.

It's also worth leaving a list of useful points about your house such as where the stopcock is, what the alarm code is, any issues that you know of such as leaky tap or faulty switch, and any trades that you use that they may want to contact such as window cleaner and milkman.
It is time to move and all you can think about is how much you have to pack and get ready for. Not only do you have to pack up the households belongings you have to pack your families too. In my experience most families try to move during the summer or winter breaks from the kid's school; that way it does not interrupt them too much. Since moving is stressful for parents, imagine how stressful it can be for young children and even teens. Not only are they moving households they could potentially be moving to Calgary to start a new life.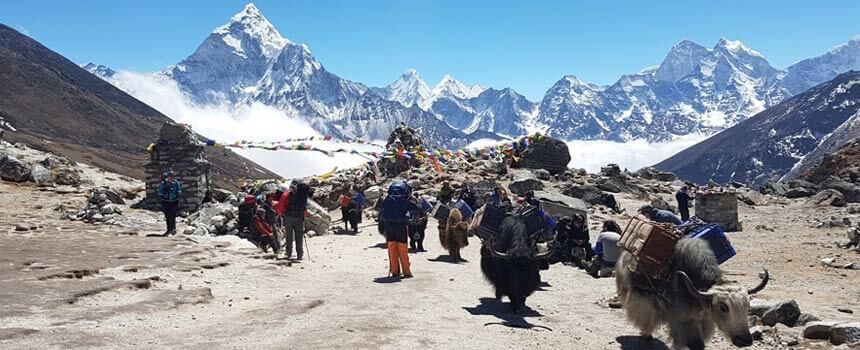 Tips : Give Yaks and Sherpa's the right of way at all times. When a yak train comes, move to the mountainside to get out of the way. You don't want to be nudged off a cliff by a yak. Sherpa's and porters work hard on Everest, they are constantly taking supplies up and down the mountain. Help make their life easier by staying out of their way.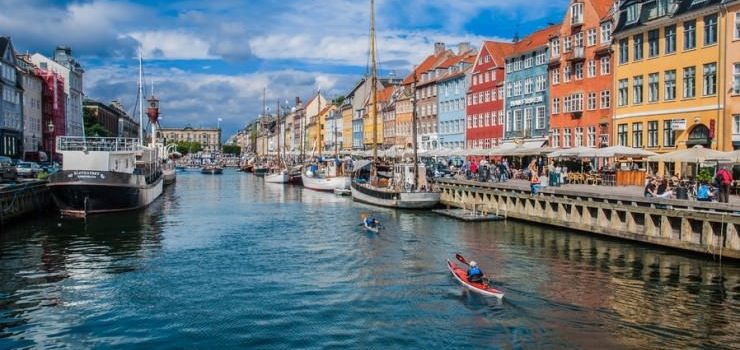 Scandinavia and especially Norway is an amazing travel destination. Tivoli Gardens – This amusement park is wonderful for both young and old. It was founded in 1843 and has come to gain much popularity. Walt Disney took much of his inspiration from these gardens to create Disneyland and the park is now referred to as the "Disneyland of Scandinavia". The park offers rides, games, musicals, ballet, and major concerts. It is open winter through summer making this an excellent Scandinavian attraction.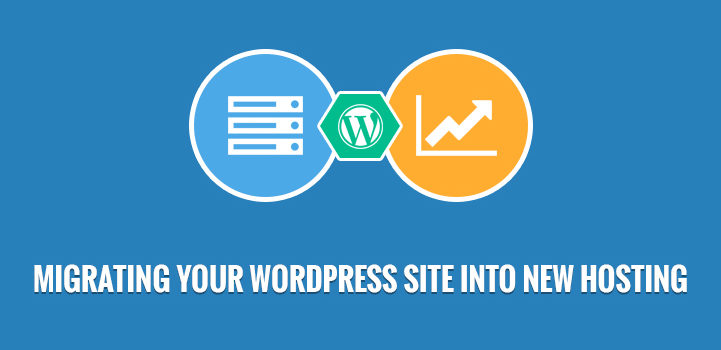 The process of transferring your website from a) one web host to another or b) its existing platform to another one is referred to as "migrating" your site.
For instance, moving your site from GoDaddy to Hostgator is one example of migrating your web host. Moving your site from Joomla to WordPress is an example of migrating platforms.