Get Your Dirty On, and Get an Unplugged "Altitude" Adjustment with Dirty freedom adventures!
We folks here at Dirty Freedom Adventures know about stress. That is, we know about how to help you learn to control it so it doesn't control you. Read on…
Astute managers and owners know about the problems stress causes their employees, including loss of productivity, poor morale, job dissatisfaction, and turnover. In response to this phenomenon, many companies have taken a proactive approach, recognizing that part of the problem is that PEOPLE DON'T TAKE TIME OFF ANYMORE, and when they do, they're plugged into their smartphone the whole time, continuing to work while they're supposed to be relaxing and recharging their inner batteries. A law firm I worked for a few years ago developed a very smart policy requiring each attorney to take at least one week off per year–UNPLUGGED AND AWAY FROM THEIR DAMNED CELL PHONES. The reason? The attorneys returned from their "vacations" just as stressed out (if not more) as they were before they left. And most firms I've worked for hosted out-of-town retreats at least once a year.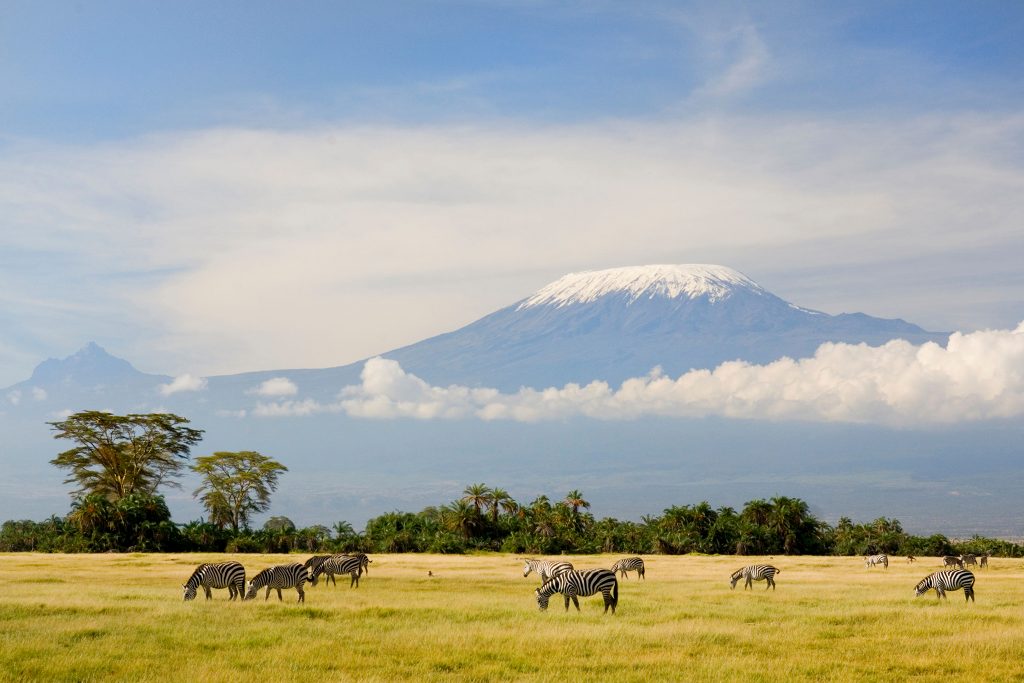 You need to plan your next retreat (or some sort of team building function) in Tanzania. Listen up!
First, I know you guys are stressed out. Don't lie. I can feel your stress from here in Africa! You need a quality vacation a long way from home where you can truly unplug and have the experience of a lifetime. Like it or not, you WILL unplug on Kilimanjaro, 'cause there isn't any real cell service. Yeah, you can eke out a bar or two occasionally, but generally speaking, you are off the grid.
Second, any person with determination and a generally good health can handle Kilimanjaro. If I can do it, believe me–anyone can. (Of course, you will need to check with your physician before planning a trip.) And if anyone is worried about the climb being difficult, he or she is correct. However, it is only difficult because of the high altitude. But you acclimate to that as you climb over the 7-8 day trek. And reaching the summit is the experience of a lifetime. It is not a technical climb. No experience is required. Just some good physical and mental training. We will help you prepare so by time you reach your gate, you are good to go. That's what we are all about. We are into mindfulness, mediation, and just basic self-care, all of which will make your trek that much better.
I know that many groups come to Kilimanjaro each year to bond, team build, and just to have a good time and accomplish something really big. You could even advertise your Kilimanjaro experience on your firm website. How cool would that be?!? People would enjoy reading about that.
Also, I and most of my colleagues belong to industry groups, such as the American Bar Association. Why not plan an industry group function, either with your business associates or even with your clients? Can you imagine a more exhilarating experience than summiting Kilimanjaro together? I think not.
The Lion King in High Def
The experience of Kilimanjaro isn't just for work. Imagine having your next family reunion in Tanzania! The best part is that no one will be lost in cyberspace because of the aforementioned lack of cellular service. You're just going to have to talk to each other. (Perish the thought!) Seriously, it's a great way to reconnect with your family members from near and far. You will have a great time and leave with a stronger bond than ever. Watching The Lion King as a family is certainly a great idea, but take it to the next step, and come see REAL LIONS, up close and personal, in Tanzania.
Don't Forget About Simba . . . .
Speaking of lions. . . .
After climbing Kilimanjaro or Meru, I highly recommend a minimum 4-day safari in the Serengeti. It is the best reward for climbing the mountain. AND it's great for those who may not want to climb. They can fly in a little later than the rest, or they can arrive in Arusha at the same time as the climbers, and we can arrange other diversions while they wait. If four days is too little or too much, we can arrange anything from day trips to a few weeks. Just tell us what you want, and we'll figure out how to make it happen.
So, give this some thought. And please, don't put it off. If it is beyond your company budget, you can still find interested folks who can team up and travel here as representatives of your company, on their own nickel. And of course, you can just do a trip on your own with friends and family, and take control of your physical and mental well-being. If you haven't taken at least a few days off last year unplugged, then you need to fix that. Time stands still for no one. And I hate to break it to you, but "you can't take it with you."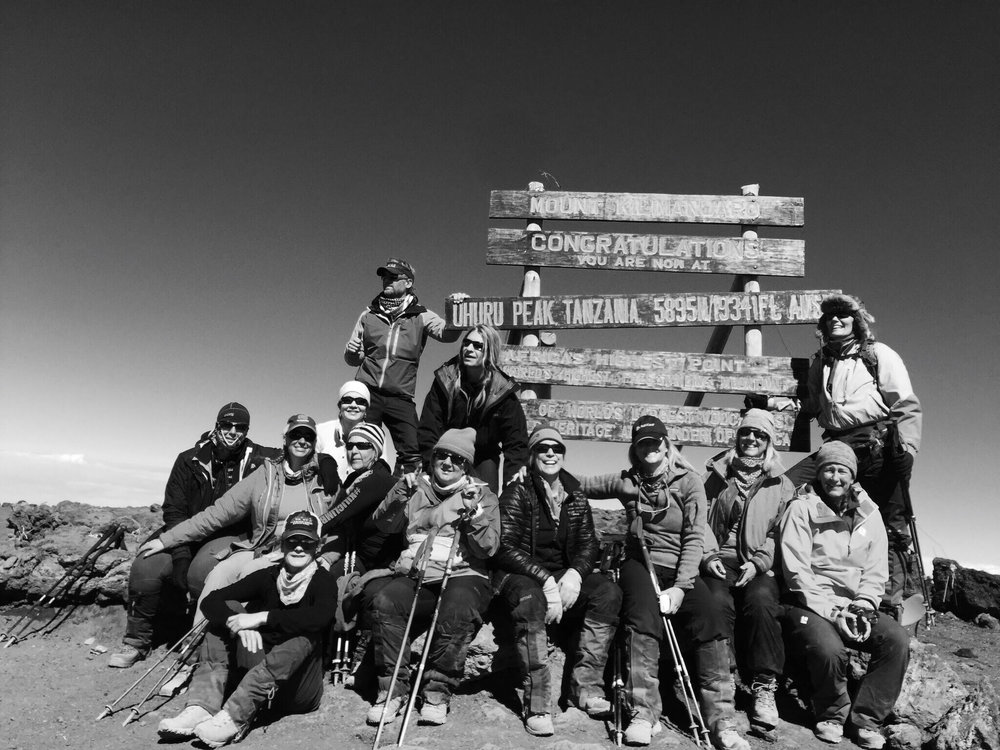 If nothing else, please send our website to everyone you know, and encourage them to come experience Tanzania. I so love it here–always sunny and beautiful. We are also on Facebook under Dirty Freedom Adventures, as well as Instagram and Pinterest.
Unplug, recharge, and go onward and upward with Dirty Freedom Adventures! Check us out at www.DirtyFreedomAdventures.com.
-Badger OUT.
Take-Two says it is closely watching the game streaming services proposed by Microsoft and Google.
The Red Dead Redemption 2 publisher believes that a low-latency game streaming service will be delivered, but says the only missing element is a business model that works with the way the firm wants to operate.
Dynasty Warriors 9's trial version will be rolled out on PlayStation 4 in Europe on November 14, Koei Tecmo has announced.
Xbox One gamers will be able to take the open-world hack-'n-slash title for a spin on November 21, while the PC trial is available now. The taster gives you access to up to three characters from the massive 90-strong roster, as well as a glimpse of Dynasty Warrior 9's story mode.
Cardiology/Vascular Diseases
Bevyxxa (betrixaban); Portola Pharmaceuticals; For the the prophylaxis of venous thromboembolism, Approved June 2017
We're always excited to learn about new designer collaborations with H&M, but we've never been more excited about this one! In the spring, it was announced that the 2018 collaboration with H&M would be with always buzz-worthy design label Moschino. But there's a new twist on the collection–it will include a capsule collection from Disney!
If you've made it this far into 2018, then you've no doubt lived through the hype surrounding blockchain and cryptocurrency, especially when Bitcoin came close to eclipsing the $20k mark last December. While the market has simmered down significantly since then, the reality is that cryptocurrencyand the technology that powers itis here to stay, especially now that companies are finding more inventive ways to put blockchain developers to use.
From tracking the origins of jewelry to managing a global shipping system, blockchain is being adopted by the likes of IBM, Samsung, and even car manufacturers to pioneer the next wave of tech innovations. That said, it should come as no surprise that demand has already spiked for savvy blockchain developers. According to a 2018 report from Upwork, blockchain is the fastest-growing skill out of more than 5,000 on their platform, with growth increasing by more than 6,000 percent during the first three months of 2018.
Over the past decade, the Internet and software have made the transaction of money practical. You can easily shop online and trade securities. But transferred financial assets go through correspondent banks, archaic systems linking clearing houses, and central depositories. Sometimes it takes many days for the funds to reach an account or purse to settle. Not only are these systems slow, but they are expensive and unsafe. Blockchain development is addressing this problem by restructuring fundamental business transactions, including money market transactions, and introducing new forms of digital interaction.
The high importance of blockchain has attracted the attention of organizations in different sectors, with banking sector being the most active at this stage. Blockchain has resulted in the development of thousands of new job positions and new startups ranging from mobile payment solutions to health care applications.
Whether you need a prototype or a production-ready platform, our engineering teams deep experience in cryptocurrency, data science, and serverless computing can help you leverage the benefits of blockchain. We will evaluate potential blockchains for your project, including Ethereum, Hyperledger, EOS, NEO, Tezos, and Qtum, and choose the best fit, like when to use private permissioned blockchains such as Quorum.
Today we are taking a look at an UAE blockchain developer software company, Leeway Hertz – blockchain development UAE
They provide various services including : Blockchain PoC, We have completed more than 5 Blockchain PoCs for Startups and Enterprises.
Development Portfolio example:
Blockchain-based Pharma Supply Chain Solution
To track the movement of drugs from the manufacturer to the end consumer at global locations. Blockchain technology helps to maintain trust between all parties by capturing records from every location to the chain, eliminating paperwork. Ensuring no counterfeit medications slips because of lack of traceability. Ability to identify stock locations in case of a medical recall.
We convert ideas into practical applications that are scalable and reliable. We recommend following a process to test quickly and get product maturity at early stages. With the experience of building 100+ digital platforms for clouds, apps, and blockchain companies, we have tailored our process to match the ongoing blockchain industry changes.
Visual & Technical Design
Create User interface design for each software component
Design technical Architecture
Identify the level of focus on scalability and Security
Document technical GDPR compliance requirement
Create sprints and delivery milestones
Supporting the following platforms:
1. Ethereum – A decentralized public platform that runs dApps
2. Hyperledger – A provisioned private network meant to share data and process for enterprises
3. R3 – A solution for managing financial agreements
4. Stellar – Stellar is an open platform for building financial products that connect people everywhere.
5. EOS – EOS is a decentralized blockchain, which can process fast and free transactions.
6. Hashgraph – Fair, Fast and most secured acrylic graph DLT.
7. Corda – Corda is an open source blockchain platform for businesses.
8. Credits – Credits blockchain platform manages for creates financial services based on blockchain/ledger
9. NEO – NEO is a blockchain platform designed to build a scalable network of decentralized applications.
Planning a trip? You are in the right place for info!
Expedia is an online travel agency founded by Microsoft in 2001. The site helps people find and schedule diverse travel services, including car rentals, flights and hotels. It also recommends activities in destination cities.
With more than 250 million reviews about over 5.2 million restaurants, attractions and accommodations worldwide, TripAdvisor.com combines information from hundreds of websites to offer the best hotel prices available.
Founded in 2000, Hotwire.com is a discount travel agency that lets individuals research and reserve travel services online. Hotwire.com became a part of Expedia in 2005, but it still maintains its original website.
With a focus on interface design, BookIt.com strives to offer travelers the most intuitive online travel services available. Their easy-to-navigate website makes booking hotels, airfare and rental cars quick and easy.
We recommend : Car Hire Search London
You'll need to know what you're looking for on Viator.com – this website has over 60,000 different tours across the world. It's particularly good for day trips as well as skip-the-queue entry and tour packages for top museums and attractions, especially at some of the most crowded sights like the Eiffel Tower or the Vatican. Signing up to their newsletter will also give you 10% off your first booking and access to members-only sales.
AirfareWatchdog works best for travelers ready to take off at the drop of a deal. The site has actual people lurking on airline Web sites in anticipation of fare sales. They sign up for rewards programs to snag promotional codes and discount offers that can be passed on to AirfareWatchdog users. Plus, the site includes fares from Southwest, Allegiant and other small airlines that may not appear on bigger search sites such as Kayak. (Also check out Hotelwatchdog, which fetches hotel listings that offer great values, meaning they have prices lower than similar nearby hotels, good locations and favorable TripAdvisor reviews.)
Bookingwise.co.uk compares millions of flights to find you the cheapest deal, fast. Wherever you want to go around the world, we'll find low cost flights to get you there. We also find the Cheap Hotel in London and car hire deals. When you find your flights and click to book, we link you through directly to the airline or travel agent. No hidden charges, no added fees. So you get the cheapest flights every time!
More resources can be found at our website : Compare Cheap Flights UK – bookingwise.co.uk.
A long way from Tangier, nestled in the heart of the Southern California desert, at the base of the San Jaciento mountains lies and unmistakably Mediterranean experience, Korakia Pensione.
A Moroccan inspired retreat which consist of two historically renowned villas, the Moroccan and Mediteranean. With an abundance of architectural elements as well as the whisper of the Mediterranean.
Korakia has been internationally recognized by the Times of London as one of the top small hotels in the world.
www.korakia.com ;  29 guestrooms  ; 760-864-6411
ePlay Digital Inc. is pleased to confirm meetings have been arranged with some of the largest gaming and social media enterprises in China as well as Chinese hedge funds that specialize in sports and esports investments.
The company will be in China the week of Nov 19 discussing ePlay Digital and its flagship mobile game and technology platform, Big Shot™. Meetings will be conducted in multiple cities.
26 "Website Partner" MEMBERS
Alpine Gardens Hotel
760-323-2231 / 888-299-7455 toll-free
1586 E. Palm Canyon Drive, PS 92264
Website | www.alpinegardens.com
A Place In The Sun Garden Hotel
760-325-0254 / 800-779-2254 toll-free
754 E. San Lorenzo Road, PS CA 92264
Website | www.aplaceinthesunhotel.com
Alexander Inn
760-327-4970
1425 S Via Soledad, PS CA 92264
Website | www.alexander-inn.com
The Andalusian Court
760 323 9980 / 888-947-6667 toll-free
458 W. Arenas Road, PS CA 92262
Website | www.theandalusiancourt.com
Andreas Hotel & Spa
760-327-5701 / 888-327-5701 toll-free
227 N. Indian Canyon Drive, PS CA 92262
Website | www.andreashotel.com
Calla Lily Inn
760-323-3654 / 888-888-5787 toll-free
350 S. Belardo Road, PS CA 92262
Website | www.callalilypalmsprings.com
Casa Cody
760-320-9346 / no toll-free
175 S. Cahuilla Road, PS CA 92262
Website | www.casacodypalmsprings.com
Chase Hotel
760-320-8866 / 877-532-4273 toll-free
200 W. Arenas Road, PS CA 92262
Website | www.chasehotelpalmsprings.com
Coyote Inn
760-327-0304
888-334-0633 toll-free
234 S. Patencio Road, PS CA 92262
Website | www.coyoteinn.net
Del Marcos Hotel
760-325-6902 / 800-676-1214 toll-free
225 W. Baristo Road, PS CA 92262
Website | www.delmarcoshotel.com
Desert Hills
760-325-2777 / 800-350-2527 toll-free
601 W. Arenas Road, PS CA 92262
Website | www.deserthillspalmsprings.com
Desert Riviera
760-327-5314 / 866-270-8322 toll-free
610 E Palm Canyon Drive, PS CA 92264
Website | www.desertrivierahotel.com
Horizon Hotel
760-323-1858 / 800-377-7855 toll-free
1050 East Palm Canyon Drive, PS, CA 92264
Website | www.thehorizonhotel.com
Hotel California
760-322-8855 / 800-642-7079 toll-free
424 E Palm Canyon Drive, PS, CA 92264
Website | www.palmspringshotelcalifornia.com
Korakia Pensione
760-864-6411 / no toll-free
257 S. Patencio Road, PS, CA 92262
Website | www.korakia.com
Las Fuentes Inn and Gardens
760-989-4097 / no toll-free
2990 Araby Circle, PS, CA 92264
Website | www.lasfuentesinn.com
Los Arboles Hotel
760-459-3605 / no toll-free
784 North Indian Canyon Drive, PS, CA 92262
Website | www.losarboleshotel.com
Movie Colony Hotel
760-320-6340 / 888-953-5700 toll-free
726 N. Indian Cyn Dr., PS CA 92262
Website | www.moviecolonyhotel.com
Old Ranch Inn
760-778-8900 / 877-565-3726 toll-free
220 S. Patencio Road, PS CA 92262
Website | www.oldranchinn.com
Orbit In
760-323-3585 / 877-99-ORBIT toll-free
562 W. Arenas Road, PS CA 92262
Website | www.orbitin.com
Posh Palm Springs
877-672-6825 toll-free
530 E Mel Ave, PS CA 92262
Website | www.poshpalmsprings.com
Rendezvous B & B
760-320-1178 / 800-485-2808 toll-free
1420 N. Indian Canyon Drive, PS CA 92262
Website | www.palmspringsrendezvous.com
Tuscany Manor
760-416-8916
350 West Chino Canyon Drive, PS CA 92262
Website | www.tuscanymanorresort.comhorizon
Villa Rosa Inn
800-457-7605 toll-free
1577 South Indian Trail, PS CA 92264
Website | www.villarosainn.com
Villa Royale Inn & Europa Restaurant
760-327-2314 / 800-245-2314 toll-free
1620 S. Indian Trail, PS CA 92264
Website | www.villaroyale.com
The Willows Historic Palm Springs Inn
760-320-0771 / 800-966-9597 toll-free
412 West Tahquitz Canyon Way, PS CA 92262
Website | www.thewillowspalmsprings.com
Please use the contact form to add your tourism business / info.